One of the most popular Japanese culture is the calligraphy. All our students are interested in it and excited to write (maybe to draw for them) Japanese language with a brush. After practicing basic lines, they began to write Kanji.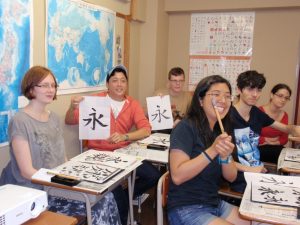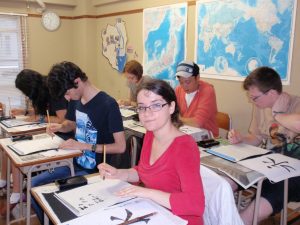 Then, some of them started to try much more difficult Kanji. One wrote a kanji which even we Japanese people don't write in daily life. You can choose one(s) you would like to write, and the teacher gives them examples. They are also interested in writeing their names in Japanese at the corner of the paper.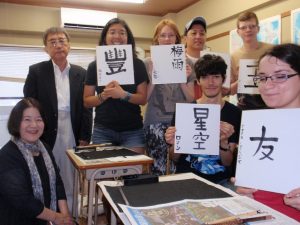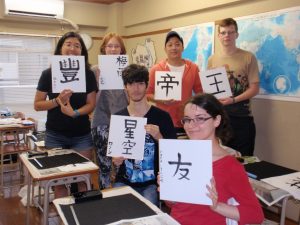 Finnally, they finished writing on a special paper and we put them on the wall. They keep the paper for themselves.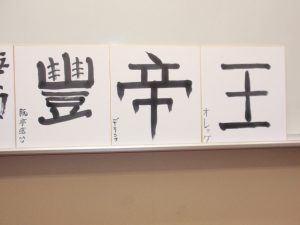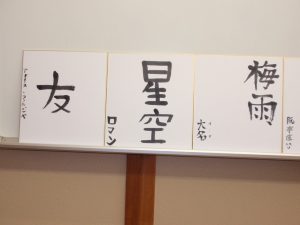 A student kindly gave us a comment for this activity;
"I really enjoyed this calligraphy activity!! It was really fun and the video was really good at explaining all the essentials of calligraphy. It would've been better if we paused after each stroke to practice writing different strokes but I was still able to write the character I wanted to write. I think everyone should try calligraphy because it not only helps with improving your handwriting but also is a nice, calming activity. Moreover, you can pretty much do calligraphy anywhere as long as you have some paper, ink, and a brush!"