Established in 2003, NILS has hosted students from all over the world, including China, Korea, Nepal, the United States, Canada, Sweden, Finland, Hungary, Brazil, Ghana, and many other countries. We tailor the language program to suit your needs, making sure that you are truly comfortable with the language before you complete your course. If learning Japanese is what you desire, look no further than NILS.
We maintain a close relationship with the community so that our students in Japan will truly be able to experience the authentic Japanese lifestyle. By attending entrance and graduation ceremonies, the mayor of our city shows his respect and support for those students who have traveled from afar to learn his native language. NILS also has strong ties with the Ogori International Relationship Association which sponsors more events than do other cities. With these opportunities, our international students can experience true Japanese culture.
We hold a number of events at our school that the locals are encouraged to attend. Also our students can always take a quick thirty-minute train ride into Fukuoka City, a bustling metropolis where you can visit a number of important museums and sites.
The city is also recognized for having produced some of the most successful music artists in all of Japan.
A huge amount of talent and history is waiting to be seen in Fukuoka.

Five advantages to joining us
1. Authorized school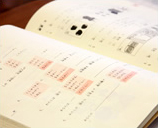 NILS is authorized by the Association for the Promotion of Japanese Language Education, established in 1989 with the approval of the Ministry of Education, Culture, Sports, Science and Technology, the Ministry of Justice, and the Ministry of Foreign Affairs for the purpose of improving the quality of Japanese language institutes, providing a comfortable setting for foreign students to study Japanese.

2. Start speaking Japanese in three months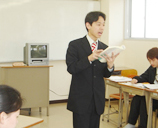 All teachers give students detailed lessons appropriate to students' level.
Our teaching methods will help students not only to pass the Japanese Language Proficiency Test, but also to prepare them for college and university exams.



Students are given a brief test on each topic. Teachers score each test accurately, determining the supplementary lessons most appropriate for the students.
And so, even starting from the most basic level, you will be able to start speaking Japanese exclusively in three months.
3. Various activities throughout the year
NILS offers a number of school activities while you are attending our programs.
We maintain strong ties with the Ogori International Relationship Association, providing you with many opportunities to participate in various local events so you can enjoy chatting with the local people.

4. Speak only Japanese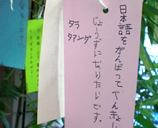 NILS instructs students from all over the world. We teach students from Asia, North America, South America, Europe, and Africa. They may speak a variety of languages, but here at NILS only Japanese is the language used for them to communicate with one another.
5. Living expenses are lower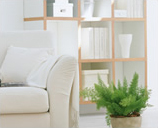 Compared to other cities and areas in Japan, you can find much lower living expenses here.
You will need approximately JPY40,000 - 60,000 for such expenses as meals, utilities, phone, etc. You can work part-time during the time of your study at NILS, so you can save some money for personal use.
Compare the cost of living in Japan:
Average
Tokyo Area
Osaka Area
Fukuoka Area

$745
(89,000 yen)


$850
(102,000 yen)

$710
(85,000 yen)

$600
(72,000 yen)
The above fee includes monthly rent, meals, utilities, medical and other personal expenses.

Holiday Schedule
National holiday schedule
01/01/22 : New Year's Day
01/10/22 : Coming of Age Day
02/11/22 : National Foundation Day
02/23/22 : The Emperor's Birthday
03/21/22 : Vernal Equinox Day
04/29/22 : Showa Day
05/03/22 : Constitution Memorial Day
05/04/22 : Greenery Day
05/05/22 : Children's Day
07/18/22 : Marine Day
08/11/22 : Mountain Day
09/19/22 : Respect-for-the-Aged Day
09/23/22 : Autumn Equinox Day
10/10/22 : Sports Day
11/03/22 : Culture Day
11/23/22 : Labor Thanksgiving Day
01/01/23 : New Year's Day
01/02/23 : Compensatory Holiday for New Year's Day
01/09/23 : Coming of Age Day
02/11/23 : National Foundation Day
02/23/23 : The Emperor's Birthday
03/21/23 : Vernal Equinox Day
Vacation (Full-Time Intensive Program only)
12/25/21 - 01/06/22 : Winter vacation
03/26/22 - 04/13/22 : Spring vacation
07/30/22 - 08/28/22 : Summer vacation
10/01/22 - 10/10/22 : Autumn vacation
12/24/22 - 01/09/23 : Winter vacation