Students in our Full-Time Intensive Program (long-term programs) are studying at our Ogori Campus. We now have 200 students studying Japanese here in Ogori. Our students are from China, the U.S., Canada, Austria, Nepal, Bangladesh, Iceland, Sweden, UK etc. All of them are studying the Japanese language and culture here, in preparation for studies in colleges, universities, or vocational schools. After 18 months or 24 months of study at Ogori Campus, their language skills will exceed Level 1 or 2 on the Japanese Language Proficiency Tests.

Students have many opportunities to experience Japanese culture and traditions during their studies at NILS. Students take part in school events offered throughout the year, and they also enjoy various events held in the local community. They communicate frequently with the local Japanese population on a number of occasions.
| | |
| --- | --- |
| Address | 760-5 Ogori, Ogori City, Fukuoka 838-0141 Japan |
| Tel | (+81) 942-41-2611 |
| Fax | (+81) 942-41-2630 |
| E-mail | nils@nilsjapan.com |
| Station | Ten to fifteen (10-15) minutes walk from Nishitetsu Ogori Station. |
Student Voices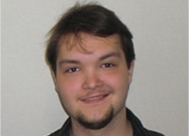 When I first came to NILS, I had no idea of what to expect. As time went by, however, I started to realize that I was in a good place, in good hands, and became more and more ready to face the challenges that lay before me. I slowly got more used to the material than the teachers had prepared for us, which in turn allowed me to get more used to the language. Whenever I had an issue, or some sort of question, no matter how silly it may have seemed, they helped me to the best of their ability. Any question, ranging from, "How doI clean a rice cooker?" to helping with some homework. Aside from being super helpful, they also strive to make a comfortable class dynamic for all students involved. Honestly, I got away with more things in my classes her, than I could have in an American class. I have come to make great bonds with all of the teachers, and I hate to say good-bye. Hopefully in my future, I will have the ability to pop in and say hello!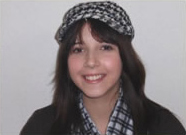 Although I have only been studying since October, I have been really impressed by the atmosphere at NILS.
The teachers at NILS are professional and very like-able, and the students are friendly and very serious about their studies.
Because the classes move at a steady pace, one is able to learn Japanese very quickly. In only 2 months, I personally feel like my Japanese has improved tremendously, and I am looking forward to seeing the results in the coming year. NILS does a very good job at placing students in their proper skill level, and helping students prepare for important tests such as the JLPT, or the Ryugaku Shiken.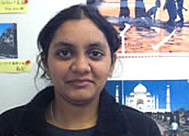 At NILS, we learned daily conversation with lots of vocabulary and we practiced it in the evening by talking to our Japanese neighbors and shopkeepers. It was fun.
The way of teaching at NILS is extremely helpful. They explained each and every thing.
They cleared out the cobwebs and doubts for me. They are always ready to teach and for that I really sing their praises. It is all because of the teachers of the NILS that I can speak, read, write and understand the language. I got interested in this language and I want to have a career in translating.
This is why I chose NILS and I plan on attending a Japanese university. I call NILS a 'sweet home' with teachers as parents, and the students as the children. Teachers at NILS are very hard working and are always looking out for the students in the best way so that the students can make their future very bright with a great career.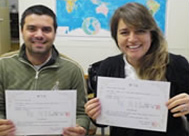 We could not speak Japanese at all, but thanks to the effective method of instruction our improvement was tremendous.
The material and the school infrastructure are very good and the teachers are knowledgeable, kind and considerate. NILS not only teaches you the language, they also teach aspects of the Japanese culture, customs and traditions which plays an important role in the learning process.
NILS gave us an excellent foundation of the Japanese language and we're building it as we will continue to study.