Greeting from Principal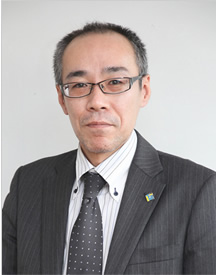 Each one of you who are eager to learn Japanese in Japan has your own purpose. We always try our best to provide the best learning circumstance for you.
We are always keeping in mind instructions to pull out your motivation through a good teaching appropriate to each student's purpose, a high quality lesson, and cultural interactions at the school and in the community.
Moreover, it is one of the features of NILS that our students are multinational. Currently a lot of students from China, Nepal, the U.S., Canada, European countries, Australia, Singapore, Ghana, etc. are learning Japanese at NILS.
We hope they will not only learn the Japanese language but they will also understand each other's culture and traditions and improve their communication skills.
We earnestly hope excellent talented people from NILS will connect the world to Japan through the Japanese language.
Staff Members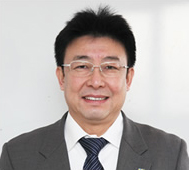 Haqitu I was teaching at Inner Mongolia University for the Nationalities. I came to Japan in 1995, and completed the Master's and Doctorate Degrees at Kyushu University.
I have been working for NILS as a recruiter and tutor since NILS was founded. I am very proud of NILS because 1) NILS and its group schools have a long history in the field of education, 2) all teachers here are well trained to teach Japanese, and 3) NILS is in a very quiet environment for study and it has a good relationship with local community.NILS has a long educational history.
We are very confident of high quality education and guidance to each student.
If you are interested in learning the Japanese language and culture, do not hesitate to come to NILS for your study. We are looking forward to seeing you here. We will offer the most excellent studying environment.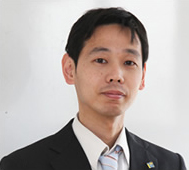 Taichi Miyazaki Hello everyone!
What kind of dreams do you have? Some want to go on to colleges/universities in Japan, some want to improve their language skills, etc. We are here to help you make your dreams come true. NILS has a lot of students from all over the world.
Here, you can make many friends from different countries.
We also offer you a lot of opportunities to experience Japanese culture and traditions through various activities and events at school and in the community.
We are looking forward to your attending our programs!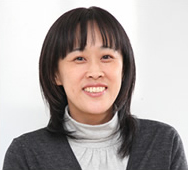 Yoko Hirao I believe everyone has their own dreams when they come to Japan. Some want to experience Japanese culture and traditions by living in Japan, some want to learn Japanese, and some want to learn at colleges/universities.
Fukuoka is the largest city in the Kyushu area with many wonderful sightseeing spots around the area. Why don't you learn Japanese here in Fukuoka?
Here at NILS, you can not only learn Japanese but also enjoy learning Japanese culture and traditions.
We are looking forward to learning Japanese with you here at NILS some time in the future!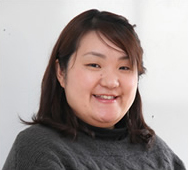 Satomi Susuki After graduating from university, I taught Japanese at a high school, and now I am currently teaching Japanese at NILS. I am now mainly teaching classes from intermediate to advanced level.
Many students from different countries are learning Japanese at NILS. We can even find a lot of new things in our everyday life by spending time with our students.
Many of our students are aiming at going on to colleges/universities in Japan, and we focus mostly on teaching academic and practical Japanese so that they can learn at higher educational institutions in Japan without any worry about their language skills. We will also help you find a school most suitable for your goals in the future.
We hope those who are interested in learning Japanese will choose NILS. Come study Japanese with us at NILS!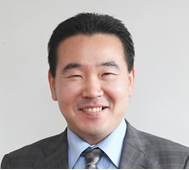 Yoshitaka Mishima I am one of the teachers, Mishima. I teach advanced reading and listening. Students in this class are learning from words and vocabularies based on the JLPT and the EJU to current news in Japan. They also watch Japanese TV programs to practice understanding the entire story. We discuss Japan and their countries through conversation in Japanese as well.
I am sure students in this class are able to develop their Japanese language skills.