Visa Renewal
When you get used to life in Japan, it is time to renew your visa. NILS Paralegal Office will provide full support for this complicated process.
Flow of Visa Renewal
1) After the renewal procedure is accepted, prepare the necessary documents.
2) NILS office will prepare the application documents.
3) Review the application documents with your teacher.
4) NILS office will check the documents again.
5) NILS Paralegal Office submits the application to the Immigration Bureau.
6) The Immigration Bureau checks the documents and renews the visa.
Message from NILS Paralegal (Mr. Fumio Nakashima)
"Hello everyone. I am Fumio Nakashima, the representative of Nakashima International Paralegal Office. This office is in-charge of handling all visa-related matters of students from NILS Japanese Language School. We will apply for and receive your visa from the Immigration Bureau so that you can live your life as a study abroad student with a peace of mind. If there are any issues, we will support you until the matter has been resolved. Japan is a safe country. Please abide by the rules and enjoy your life as a study abroad student."Ïp>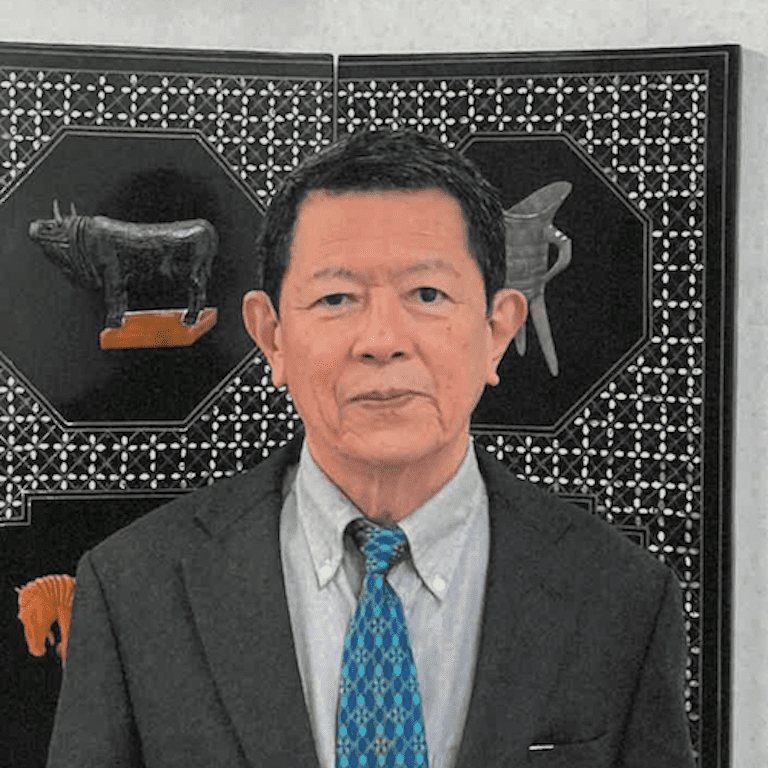 What you need to do to renew your visa without any problems
1. What you need (applies to all)
1. Passport
2. Residence card
3. Bank records of all deposits and withdrawals during your stay in Japan (both domestic and foreign banks in Japan).
4. Photo (taken within the last 3 months)
5. Application documents
6. Renewal fee (4,000 yen)
*Part-time workers must also submit the following
1. All part-time job information from the time of entry to the time of application (employer, hourly wage, weekly working hours, etc.)
2. Wage ledger of the part-time job
Visa Renewal Q&A
NILS will begin preparation 3 months prior to the expiration date of your visa in order to thoroughly check your application documents.
What do students need to prepare?
Prepare your bank records of deposits and withdrawals (bank passbooks) during your stay in Japan. All records from the time of your arrival in Japan to the time of submission are required. If you do not keep regular (monthly) records, you will need to ask for documents at the bank counter. If you are working part-time, you will need the wage ledger of your part-time job or pay stubs that show your operating hours. If you receive a pay stub from the company, do not throw it away.
How do I fill out the forms?
The types of forms are complicated and difficult to understand, so NILS staff will assist you. After filling out the forms, we will check the documents together with the staff.
Where do I submit the documents?
We submit the documents to the Fukuoka Regional Immigration Bureau. At NILS, the staff of the paralegal office with which we are affiliated with will go to the Immigration Bureau to submit the documents. There is no need for students to go directly to the Immigration Bureau.
What happens after the visa renewal?
Staff from the paralegal office affiliated with NILS will go to the Immigration Bureau to complete the procedures. After the procedure is completed, you will receive a new residence card.
Are there any cases where visa renewal is not possible?
In the following cases, visa renewal may not be granted.
1. Violation of Japanese law: especially crime, overwork (working over 28 hours/week), etc.
2. Problematic behavior in school life: low attendance rate, significant poor performance, expulsion from school due to violation of rules, etc.
3. Deliberate misrepresentation
I missed school due to illness and my attendance rate is low. Can I renew my visa?
As long as you have a medical certificate from the hospital, there is no problem.
During the class period, I temporarily returned to Japan for family reasons and was absent for a long period of time, resulting in a low attendance rate. What will happen in this case?
Basically, it is desirable to return home temporarily during long vacations, but if you must return home during a class period due to unavoidable circumstances, there is no problem if you re-enter Japan and attend make-up classes for the period you were absent.
How long does it take after submitting the application documents?
What will happen to my permission to engage in activities other than those permitted under the status of residence (part-time work)?
It takes about 2 to 3 weeks at the earliest, and 1 to 2 months at the longest after submitting the documents to the Immigration Bureau.
Can I continue to work part-time while my visa is being renewed?
Since the application for permission to engage in an activity other than that permitted under the status of residence is filed at the same time as the visa renewal, you will receive permission for the duration of your new period of stay.
What happens if my visa expires during the application period
Yes, you can work part-time during the application period.