Summer is the season of festivals in Japan. One of the big events is the firework shows. You can enjoy watching (or feeling) ones here and there. We joined the one at Ohori Park in Fukuoka City. Before we visit the park, our students changed their clothes to Japanese traditional ones called, "Yukata" which is especially used in summer and much lighter than the "Kimono". Girls also can change their hair-style in Japanese style.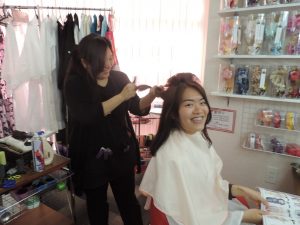 Now, we are ready to go out to the city!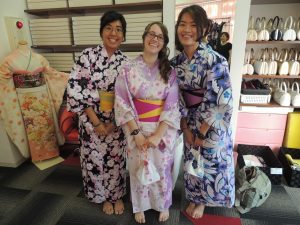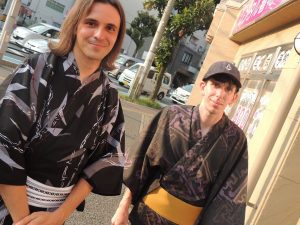 They were very happy to wear Yukata, so whereever we go, we took some photos such as alongside the road, at a train station, and in the undergraound shopping area.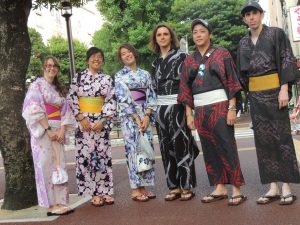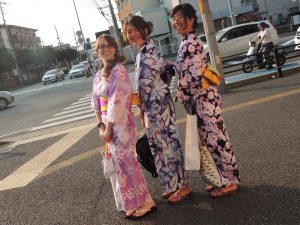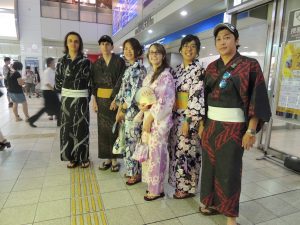 When the evening was coming, there were a lot of stores mainly selling typical festival food.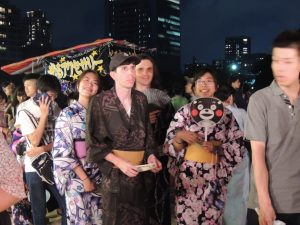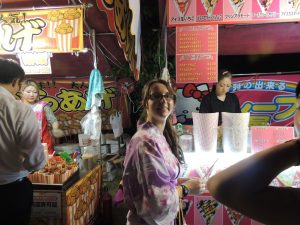 Finally, the fireworks opened their flowers in the dark sky.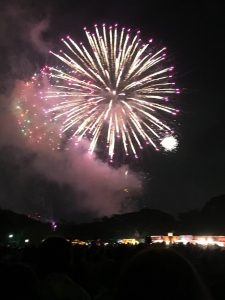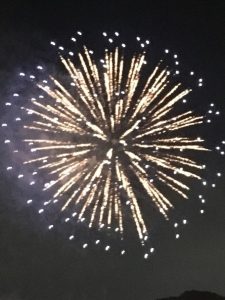 Here are comments from our students.;
"Going to see fireworks in Ohori park with the school was an amazing and unique experience. It was especially interesting to see how a traditional yukata is put on and how to walk in it. I had no idea that the fireworks would be as big as they were and had a lot of fun with the whole experience."
"There were nearly half a million people in attendance I have never seen that many people in one spot before. The fireworks started at 8:00 and lasted until 9:30 the fireworks were truly amazing. There were lots of food and drink stalls selling delicious foods. I got to wear a yukata and geta a yukata is a traditional Japanese garment a casual summer kimono and geta are a kind of wooden sandal. I had a great time and would love to do it again next year."