Our students joined a Fukuoka City Tour we planned this time.
The place we visited were Suikyo Tenmangu, Furusato-kan, Kushida-Jinja, and the Rainbow Plaza.
Suikyo-Tenmangu is a shrine where a God of study is. Michizane Sugawara was sent to Fukuoka from Kyoto (the Capital city at that time) and landed this place. He looked at his face reflected by the river and it looked very tired, so he was sad. The word 'Suikyo' means a water mirror. The name was from this story. He became a God of Study in Dazaifu.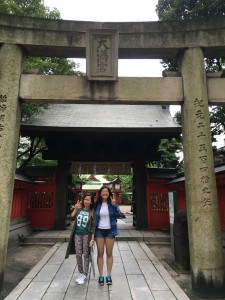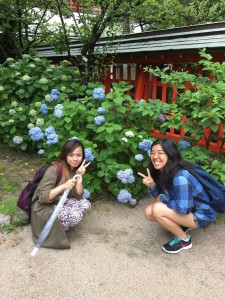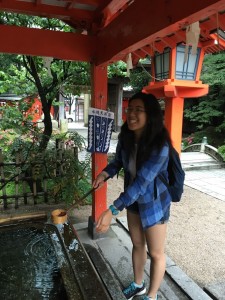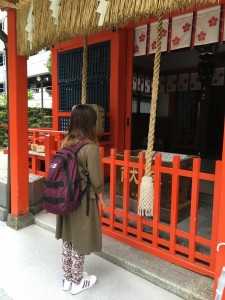 In Furusato-kan, you can join a part of making Kimono (Japanese traditional clothes) and learn some histories in Fukuoka.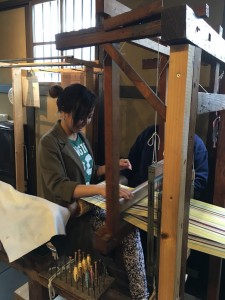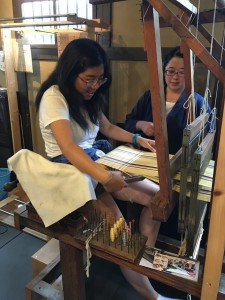 Kushida-Jinja is another shrine in Fukuoka. We have well-known festivals from this shrine in Summer. You can buy a fortune slip by yourself in most of Japanese shrines. In this one, you are able to read English version.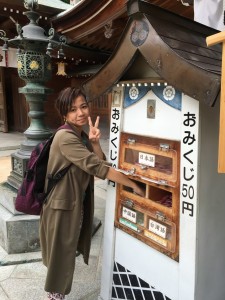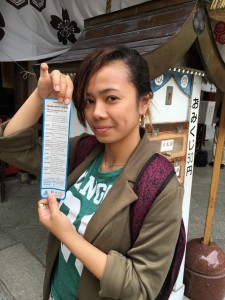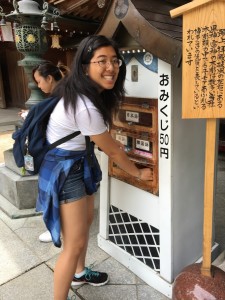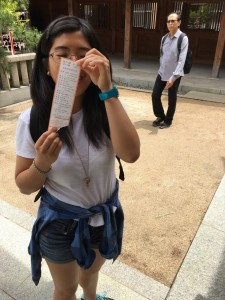 The Rainbow Plaza is a community space in a builging where interenational students can get a lot of information about events, places to visit, life in Fukuoka (or Japan), etc. You can find resources you need to be in Fukuoka, Kyushu, or Japan.
Here is a comment from our student.
The Suikyo Tenmangu is definitely a spot that everyone must go to. Not only can you learn about why the Tenjin area got its name, but also can take in the peaceful aura at the tenmangu. The furusato-kan is very interesting because it showcases Hakata's history. However, it would be hard for students who don't understand that much Japanese to understand everything that are exhibited since the information cards are only in Japanese. Even though I couldn't understand everything, it was still really fun to look at the pictures and understand bits and pieces of the culture. It was also worth going there because we got to try weaving the Hakata-ori. The Kushida Shrine is also a must because of its beautiful grounds and calm aura. It was really nice to learn about the Rainbow Plaza because there are a lot of resources there for foreigners. I definitely think every student would benefit from a visit to the Rainbow Plaza. Overall, it is a very well-planned tour and showcased a lot of the beautiful places in Fukuoka city.