Visiting Dazaifu is quite special in Japan. Espacially, Dazaifu Tenmangu is a shrine for people who are going to take entrance exams. A man in the Heian Era became a God of study. So when the entrance exam season comes, many students visit this place and pray for their success.
On the way to Dazaifu, you can use a train to get there. They offer a special train covered with pink which is the colour of pine flower. If you are lucky to get on this train, you can make a wish on a plate and take it to another shrine close to Dazaifu Tenmangu.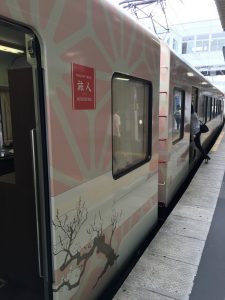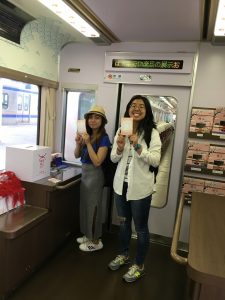 After getting off the train, you walk to the shrine. You can see a lot of shops and restaurants alongside the path. As you walk close to the shrine, there are bridges and ponds. You pray for your study success at the shrine.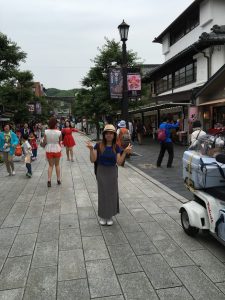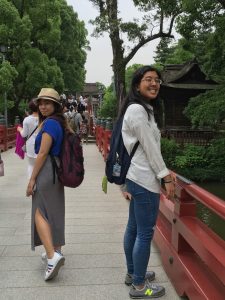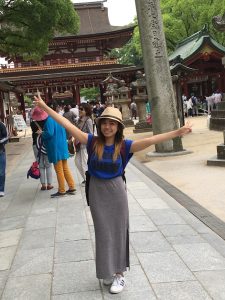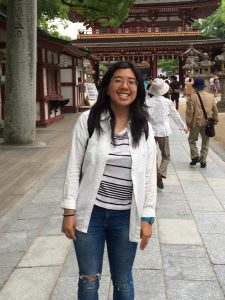 There is a historical museum close to the shrine, so you can see some history in this museum.
Here is a commet from our student;
Dazaifu Tenmangu is a wonderful place. The shopping arcade located right in front of the temple has a variety of shops from a kitty shop to different mocha stores. The temple itself is gorgeous, decorated with gold and red. The trees, ponds, and the bridge fully provides an image of a Japanese garden. It is definitely a great spot for taking photos.
The Kyushu Museum is huge! We could have easily spent the entire morning (or even the entire day) looking at all the artifacts on display. It is really interesting to learn about the historical tools and how people lived when civilization just started. I would've liked it if we could spend more time at the museum.