Our students visited 'the Kingdom of Kompeitoh.'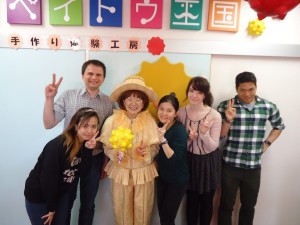 Kompeitoh is a colorful sugar candy which was imported from Portugal long time ago. It came to Japan before the Edo era. In this kingdom, you can make the Kompeitoh.
It is not so difficult to make it for visitors.
The shape of Kompeitoh is already there in sugar white. You put them in the machine which is rolling slowly. You have a choice of colour.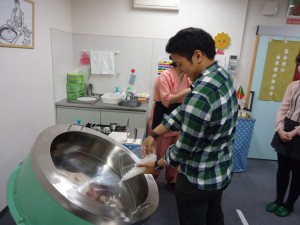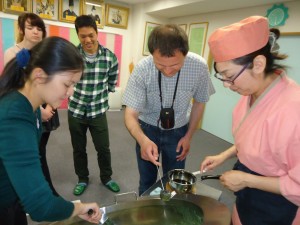 Then, you keep rolling the machine and adding the colour until the sweet gets enough colour. They chose green colour this time.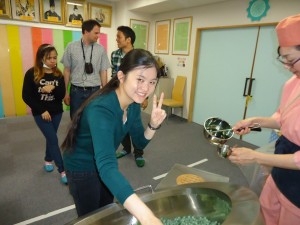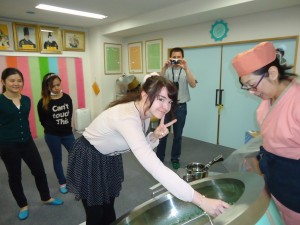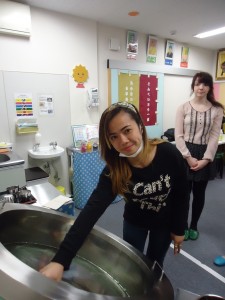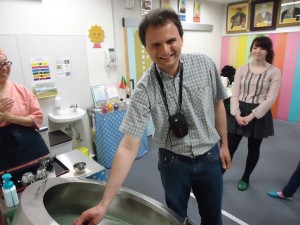 Et voilà! They made it!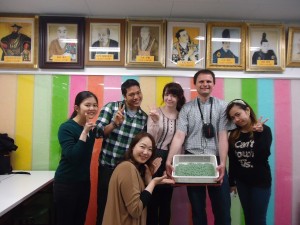 Here is the comment from one of them.
The conpeitoh activity was an interesting and very sweet event. Making one's on flavor and picking color was very eventful and learning the meaning and culture to the Japanese people and what it means for them is insightful. Having friends around and doing the activity together really brought us even closer together. It definitely leaves good memories and highly recommend it for future on going activities.