Dazaifu has one of the famous shrines in Japan. A God of Study is there. Many Japanese students take entrance exams from December to March. They come here and pray to the god for passing the exams.
This place is also well-known with plum trees and February is the best season to watch them. you can enjoy watching this trees everywhere in this shrine. You also enjoy a sweet shaping the flower of the tree together with a cup of green tea.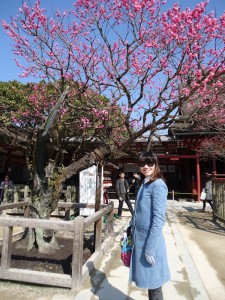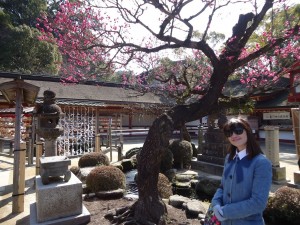 We met kindergarden children turing this shirine ares like us. Thery were very lively and friendly.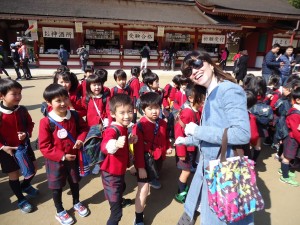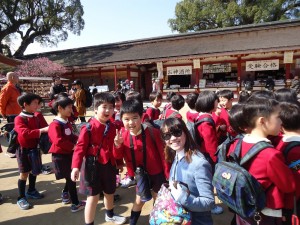 There is a historical museum with a modern designed building next to this shrine. You are able to find information from the ancient time.