We went a house called 'Yusentei' with a traditional Japanese garden.
Our student enjoyed the old Japanese house with a room with a kind of display called 'Tokono-ma'. You can see a pond, greens, and some stones and stone products created in traditional way. Japanese gardens are aimed at a small sized nature, so they try to put trees, plants, stones, ponds, moss, etc. as much as the real nature inside their lands.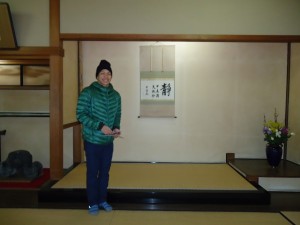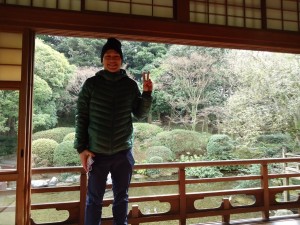 Our student also enjoyed feeding Koi carps at the pond and experience tea drinking in formal (traditional) way which is quite different from the normal (present) way. The student said, "Yusentei park was amazing lovely scenery and experiencing traditional Japanese culture with macha tea and sweets." after we came back.