We visited one of the craft museums in Fukuoka.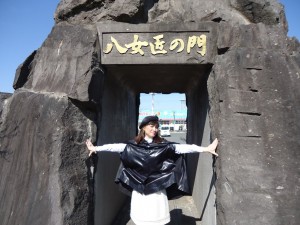 You can experience making Japanese traditional paper called, 'Wa-shi'. 'Wa' means Japanese and 'shi' is a sheet of paper. In this museum, you can choose different kinds of product with wa-shi. Our student chose a Japnese style fan. The instructor kindly taught how to make it and she achieved to make her own cute fun!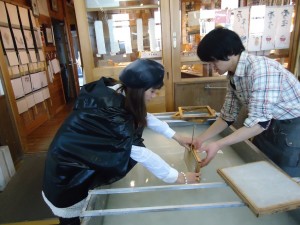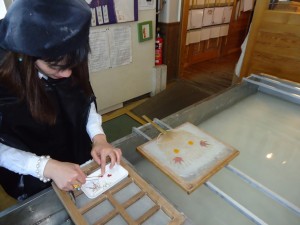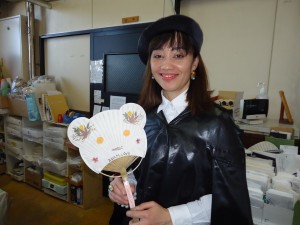 You can see some other Japanese traditional products such as a female cloths, a miniature of Samurai Armor (displayed a Boy's day), and a display of a Girl's day.