We went to an Izakaya, which is lika a pub in English, and enjoyed the drinks and food there.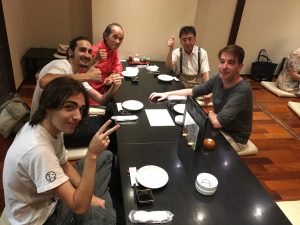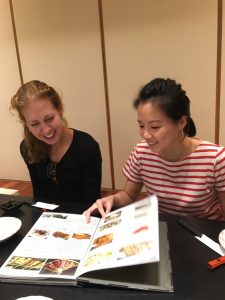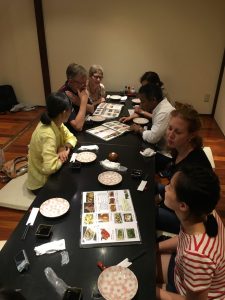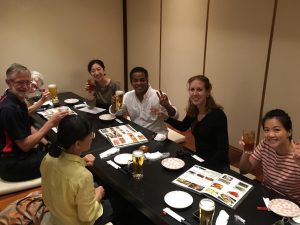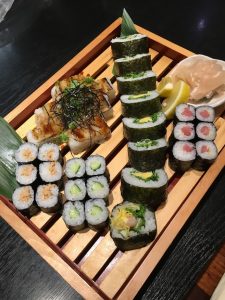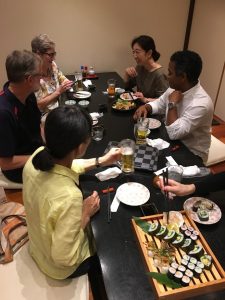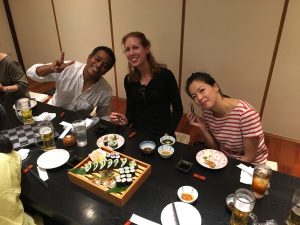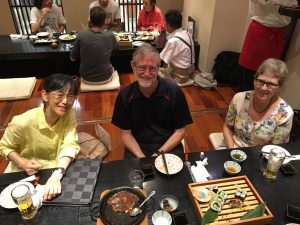 We got a comment from our student.
"It was an opportunity for all to relax and get to know each other a little better outside of the formal college environment.
A range of delicious traditional Japanese foods were served including sashimi, yaki niku, yaki tori, grilled leeks, tempura, omelettes and a range of pickled vegetable, fish and seaweed accompaniments.
All washed down with each individual's personal choice of beer, shochu, soft drinks or teas.
This event was enjoyed by all, there being much lively discussion and the students having an opportunity to gain some much needed practice in our rudimentary Japanese language skills.
Thanks to the college staff and NILS for hosting this most worthwhile event."