One of the students gave us the impression of our excursion. It shows that Yanagawa is a must-go place in Fukuoka!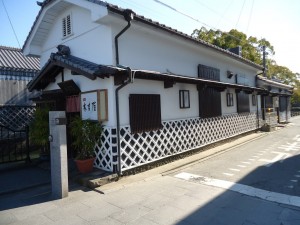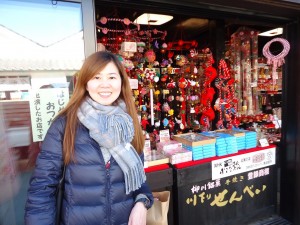 We went to Yanagawa. It took us more than an hour to reach Yanagawa station. I was pretty excited about this trip, as I knew there will be a boat ride. And again, it is in the winter.
After we arrived at the Yanagawa station, we were ferried to the Shogetsu Punting Station via shuttle bus for the boat ride. Though it was not crowded, but I was surprised that there were people like us going for the boat ride in the winter.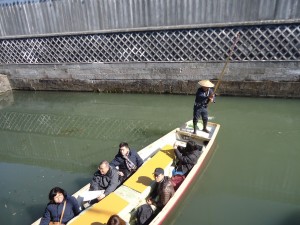 The weather was good, sunny and bright at Yanagawa. I was lucky, as it was drizzling in the morning when I left home.
Upon arrival at the Punting Station, we waited for the boats to be ready, and we were required to remove our shoes before we board the boat. As it was winter, the boats were equipped with "kotatsu", so that we were able to warm ourselves during the boat ride.
As the boat slowly went downstream, we could see the beautiful reflection of the willow trees along the river bank. There were cherry and peach blossom trees, but due to winter, we were not able to see the flowers blooming scenery.
The boatman operated the boat skillfully and explained the history of Yanagawa during the ride. He even sung us songs when passing through the low bridges.
When we were done with the boat ride, we went for our lunch, Seiro-steamed unagi. It was really tasty. I got some unagi ramen and motsugorou ramen as these flavours seemed interesting….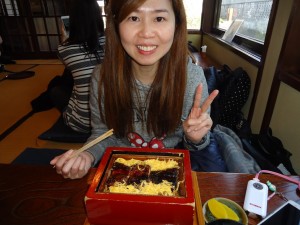 We ended our activity after touring around the area.
Beautiful scenery, delicious unagi, interesting experience on boat with "kotatsu".
A good memorable and unique trip.
V.
We are planning this kind of exciting excursions in the future so that our students can have new experiences.