We went to Kumamoto where there was a huge earthquake happened in 14 April.
Photos here are the first part of the excursion. We visited a tample called Rengein Tanjoji on the way to Kumamoto.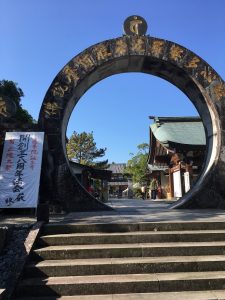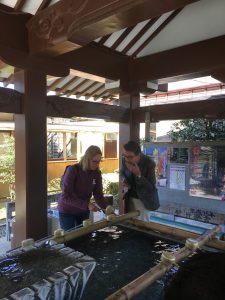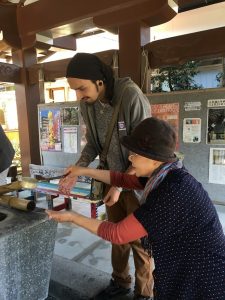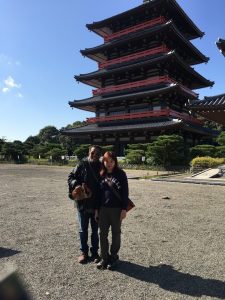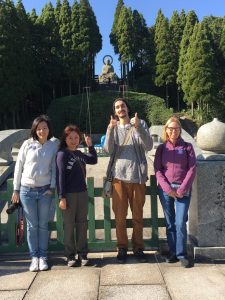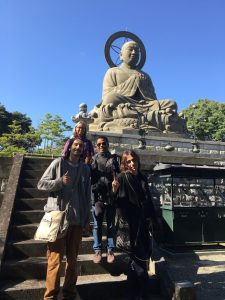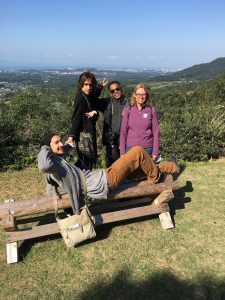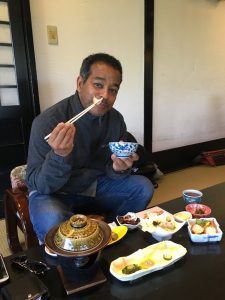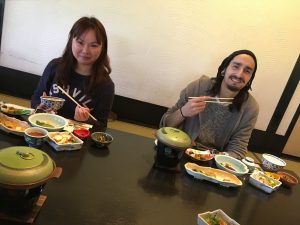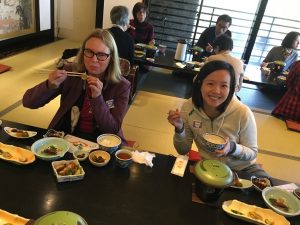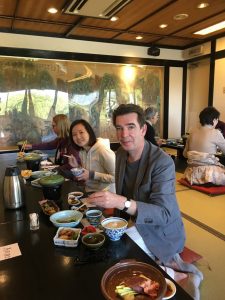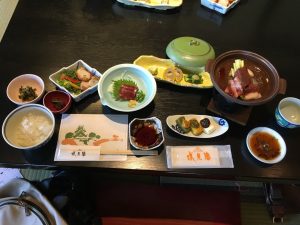 These are the comments from our students about this temple;
"This place is well worth another visit to experience its tranquillity, beauty and photogenic structures once more. A circular-shaped stone gate greeted us when we entered the holy ground, and straight after we were mesmerised by a giant bell. There was also a beautiful pagoda there. Another spectacular sight at the temple is the big Buddha statue. We walked past the statue and down a beautiful path to see a marvellous view from the hilltop.
The lunch was great and I tried the local speciality food – horse meat. I've never had it before, so I wasn't sure what to expect. The texture and taste is kind of similar to beef. Anyway it was one of the most delicious meal I've had in Japan so far."
"We visited a tranquil Buddhist temple with lovely gardens and views over the city. Then a traditional lunch at a washoku restaurant with spectacular views of Kumamoto Castle."
We will update the rest of the trip in the next issue.