We visited one of the traditional house and the garden in Fukuoka area.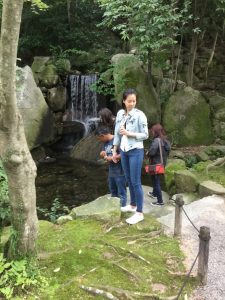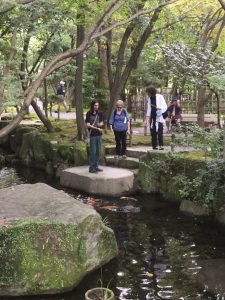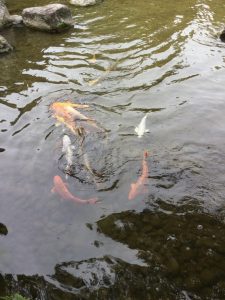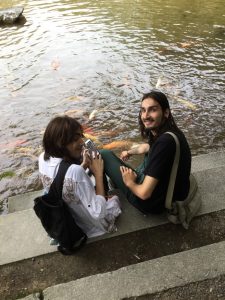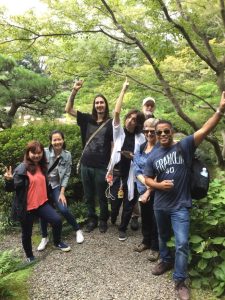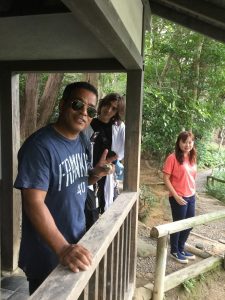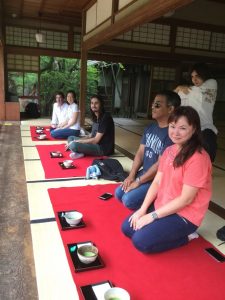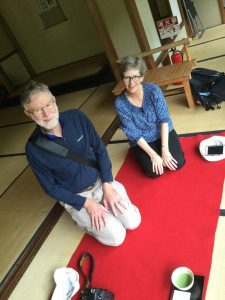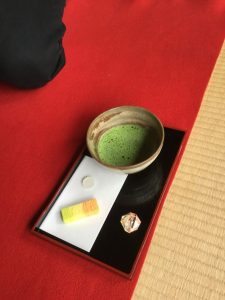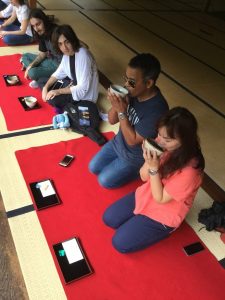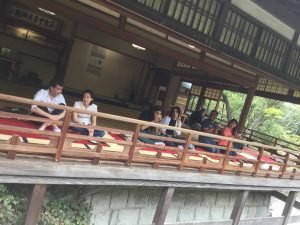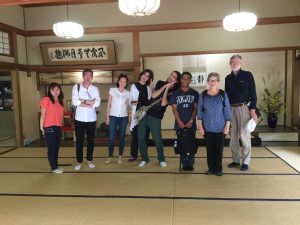 There are some comments form them;
"There is a large pond along the walking path, where it is delightful to watch and feed the Koi fishes. After that, we are being served with Wagashi and a bowl of matcha green tea in the Ohiroma Hall. Facing a great pond view of a peaceful garden, I was enjoying the Japanese traditional lifestyle."
"Despite its smaller size, the park is a beautiful public asset offering its visitors respite from the daily pressures of city life.
The trees, mosses, stone lanterns, bridges, water features, koi, plants and buildings combine sympathetically with each other to create an atmosphere of serenity and offer an opportunity for sitting in quiet contemplation.
Towards the end of our visit we were each served a matcha and wagashi set, consisting of a bowl of matcha green tea and Japanese dried confectionery. This was a most welcome refreshment and gave us the opportunity to look out over the lake and gardens from the tatami matted Ohiroma Hall, which is constructed in the Shoinzukuri style reflecting the formal lifestyle of samurai.
A most enjoyable activity!"
"We spent some time walking around this beautiful garden, admiring the moss gardens and ancient trees and feeding the huge koi carp in the central pond. Following our walk we sat in the Ohiroma Hall (a 17.5 tatami mats room) where we could admire the view over the lake while enjoying matcha and sweets."