Hello everyone!
NILS is in Ogori City, Fukuoka Prefecture, which is a very popular place in Japan nationwide. NILS is a Japanese language school with a large three-story building, and it has a good environment for studying Japanese. Surroundings is a quiet residential area that you can study quietly and intensively.
Today, we would like to introduce some part of facilities of NILS!
(1) Appearance
Since NILS has a very big building, even new students who have just entered Japan can find it so easily. There is a logo "NILS" as a landmark. In addition to 12 classrooms, it has a staff room, counseling room, nurse's office, and a section for academic materials. Also, there is a large parking space. Many students come to school by bicycle and you can park safely without worrying about theft. Our student dormitory has many rooms, and you can live there without any problems if you would like to.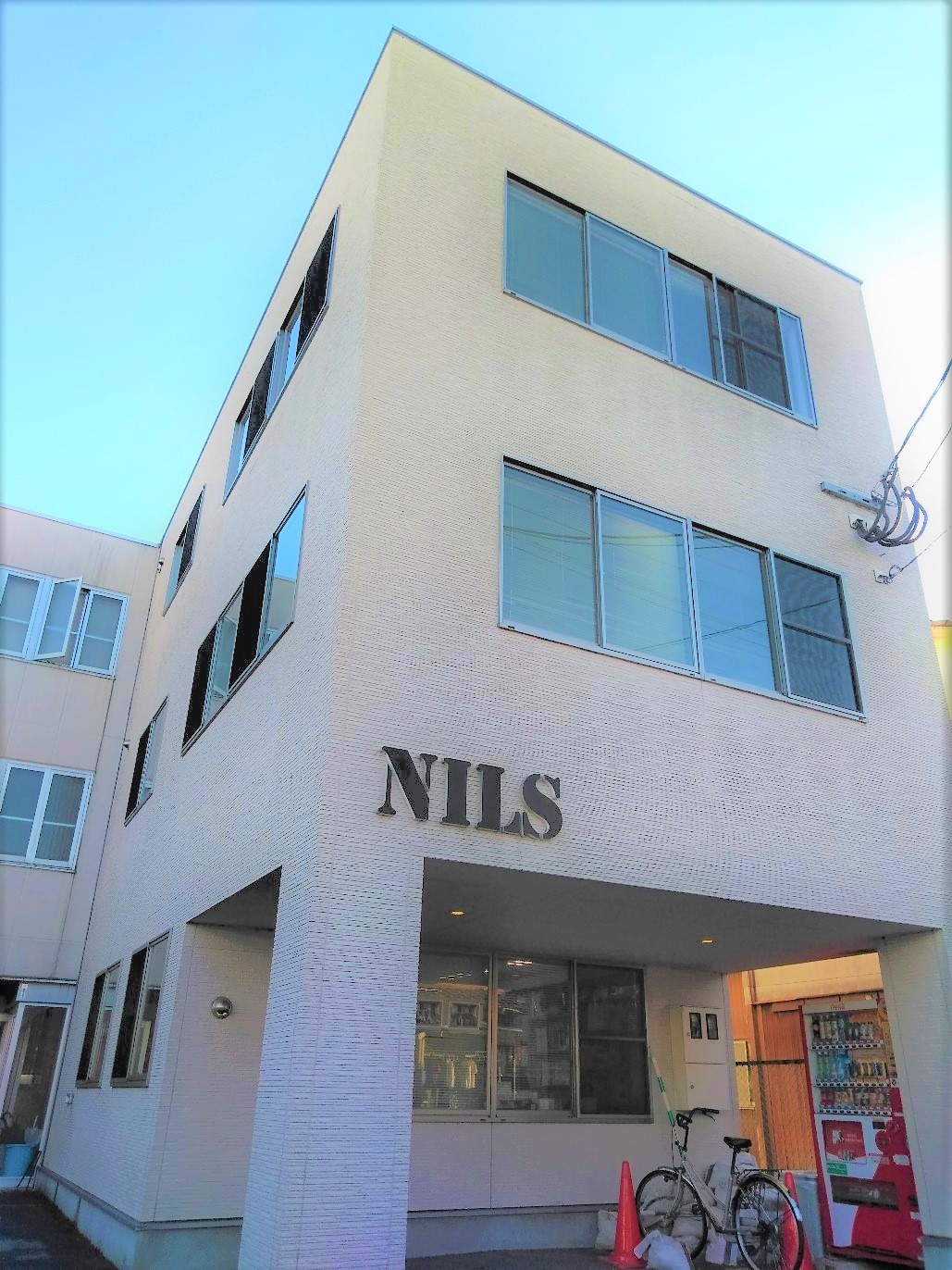 (2) Counseling room
The section next to the entrance on the first floor is a counseling room. Students often consult with teachers about their career and anxieties for studying in Japan.
NILS keeps high enrollment rate to the university/business (vocational) schools because students are able to have accurate academic counseling here.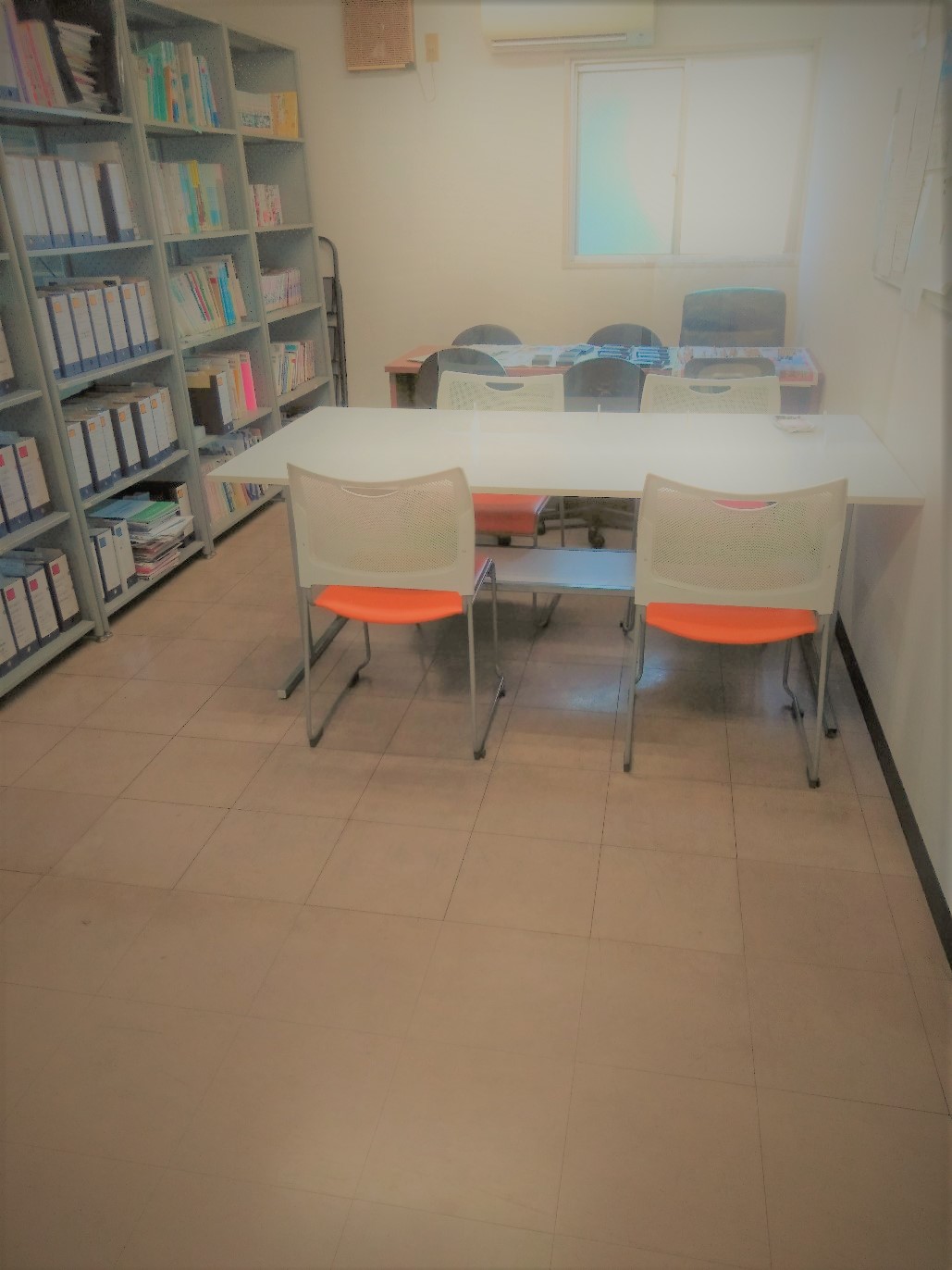 (3) Academic materials and books
You can read materials for higher education (universities and vocational schools) at any time you want. Various reference books and workbooks are also available for free and it has gained a good reputation from many students.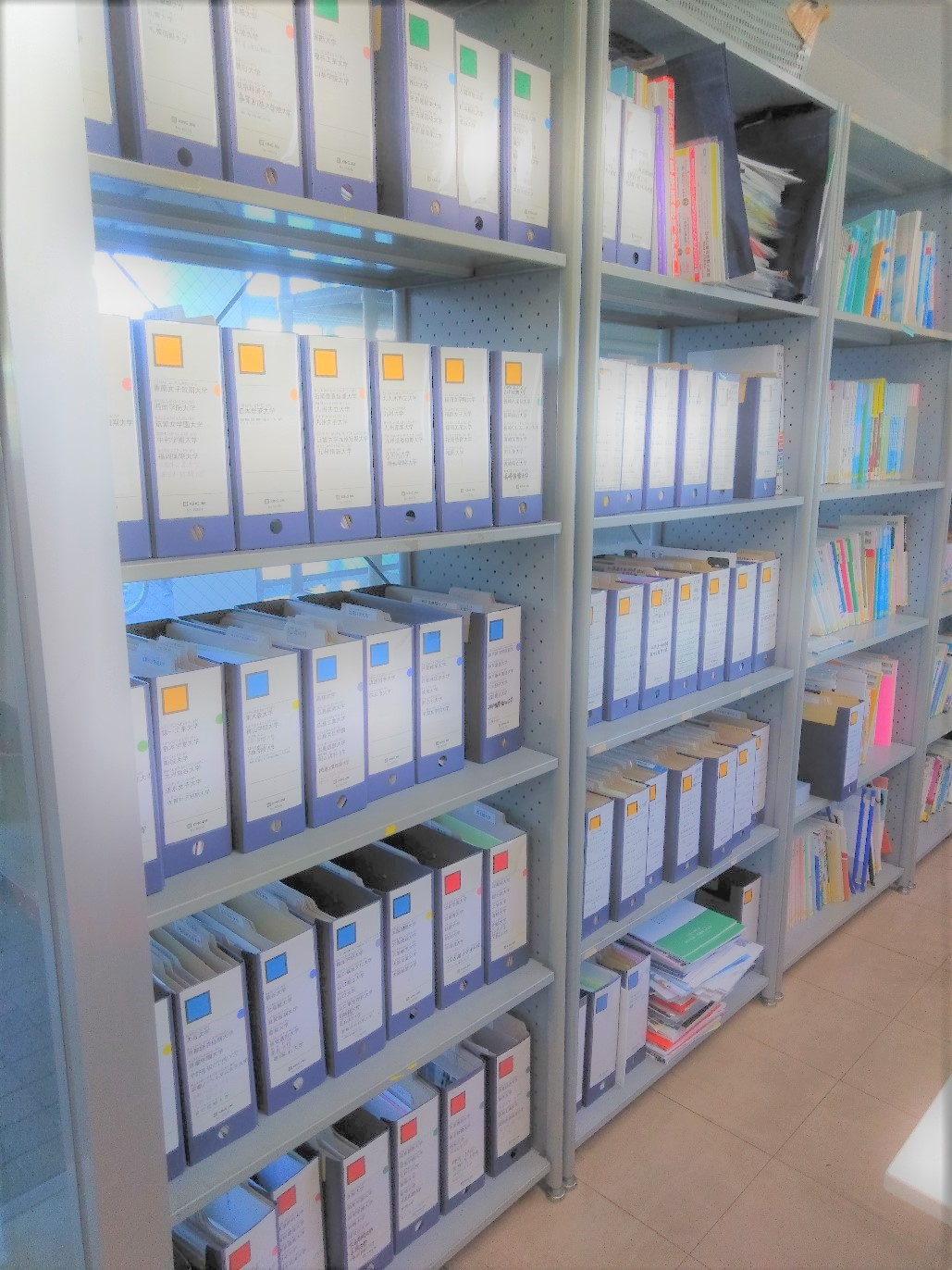 (4) class rooms
Every class room has enough space so that students can concentrate on their study.
There are 12 class rooms in total, and each class is organized based on students' Japanese achievement level.
Therefore, there is no worry for academic failure and you can study Japanese efficiently.
In addition, each class room (except the annex) has an air purifier for sterilization and deodorization.
It also contains natural plant extracts, and you can relax with the scent of forest.
Your study environment is so comfortable!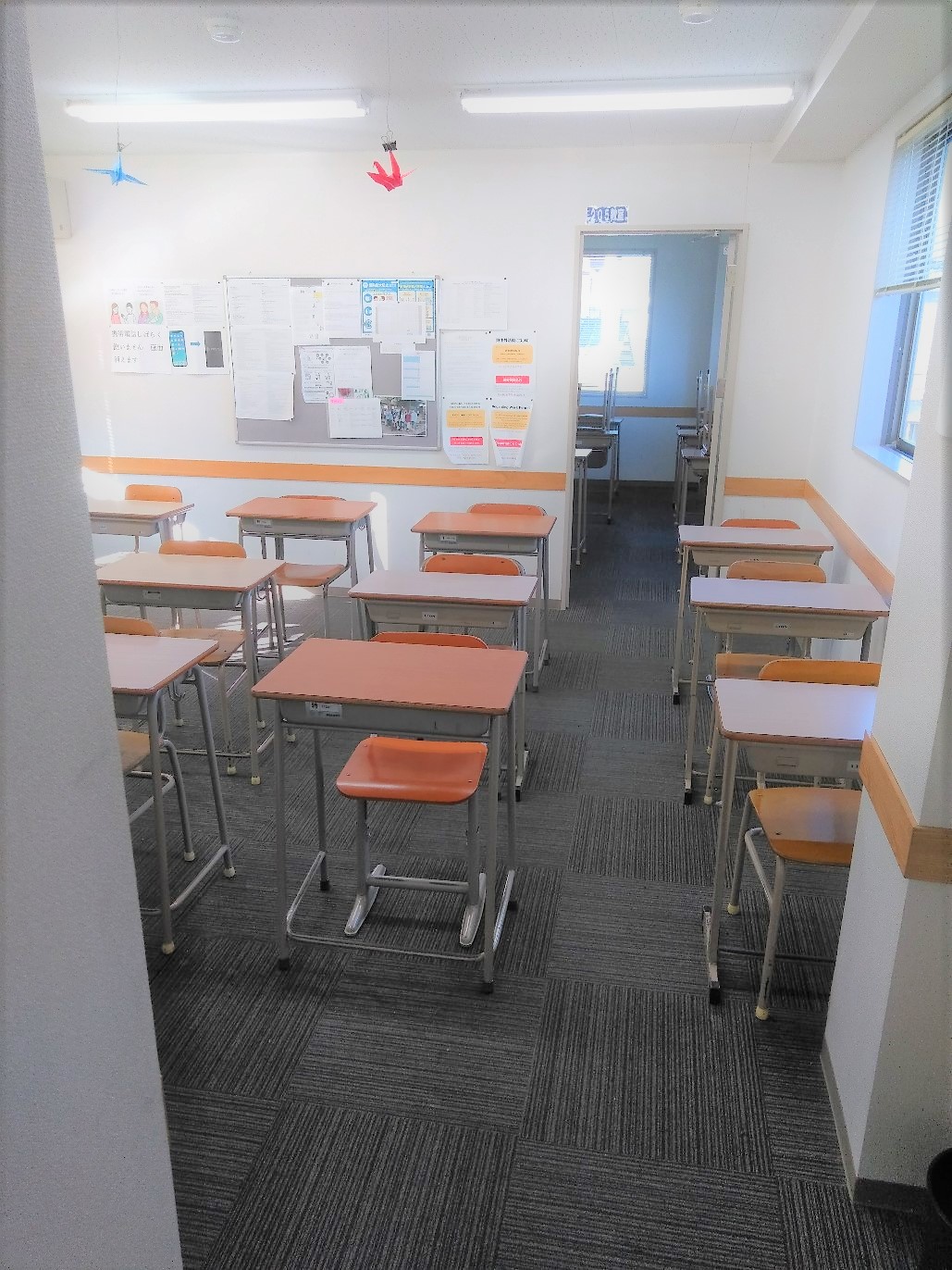 Let's study Japanese at NILS so that you can speak Japanese well!