Hey, I'm a staff of NILS.
Today, I want to talk about Japanese tests.
There are numerous tests in Japan to evaluate your level of Japanese, for example, J-Test and BJPT.
And most well-known test for non-native speakers is The Japanese Language Proficiency Test (JLPT),
So, let me explain about JLPT.
Here are the points.
1. JLPT has five levels. They are N1 , N2 , N3 , N4 , and N5 .
2. N1 is the highest level and N5 is the lowest.
N1 : Advanced level
N2 : Pre-advanced level
N3 : Intermediate level
N4 : Elementary level
N5 : Basic level.
Our students who seriously learn Japanese, attending the classes can pass JLPT N2 certificate.
JLPT certificate holders takes advantage!
If you get an N2 test, it's easier to get a permanent job in Japan.
That's the reason we are highly recommending our students take the test.
You can also take it in Europe, Africa, and North America.
After graduating from NILS, most of our students get into professional training colleges in Japan.
To help them, NILS offers a free seminar for going onto university, college or business school.
In the seminar, they will learn how to write a CV, essay and also questions they may be asked at the interview. We also teach them how they should respond to.
The free seminar we offered recently was packed with a full of students and they listened what the teacher explained to, which means they are seriously thinking of their future.
We provide them with useful and various information for their challenges.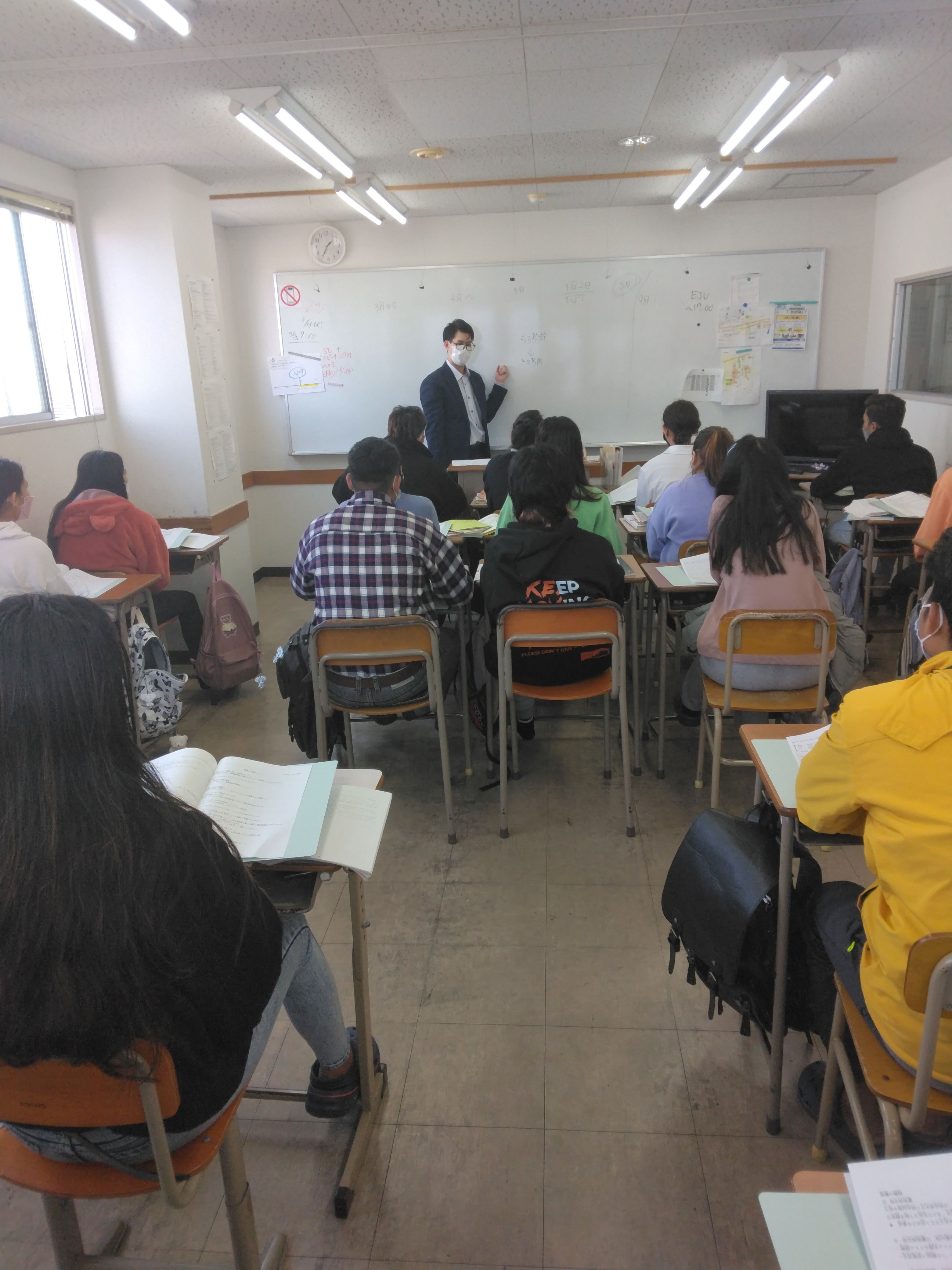 I hope our students pass JLPT exam, enjoy school life and prepare for the next stage for their life. Thank you!!