The graduation day for seniors is approaching.
By now, most of our students at NILS have received acceptance letters from their top choice schools, and they are now preparing for their next steps.
Most students in NILS go on to educational institutions such as universities and vocational schools after completing our 2-year (or shorter) programs.
In order to pass an entrance exam to Japanese university, our students not only had to master Japanese language skills but also needed to create complex study schedules. It was not a simple task for our seniors to meet all these requirements. 
NILS teachers helped students to write their CVs and any other required documents. It was a very busy period as our seniors made frequent visits to the teacher's offices in order to complete their application process.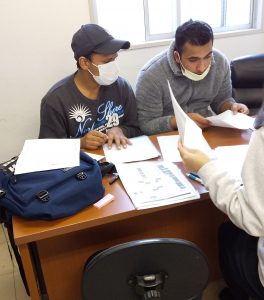 We spent a lot of time and energy making sure our students have the best chance to get into their top-choice schools, and finally, our students are going to their dream institutions.
We are all happy and proud of our students.
Congratulations, everyone.
Keep studying hard so that your dreams come true.