Hello, I am a teacher from NILS Japanese language school. Today's phrase in Japanese is 'よかったらどうぞ'(Yokattara dōzo).
Have you ever heard the word 'どうぞ' (Dōzo)? We usually say どうぞ when we recommend something to others. よかったらどうぞ is used basically in the same situation but sounds more polite and humble. 'よかったら' means "if you like/want".
[Example 1] A: Kēki wo tsukuttandesu. Yokattara dōzo.
           ケーキを作ったんです。よかったらどうぞ。
           I made a cake. Please take it if you like.
      B: Wā, Oishisō desune. Itadakimasu.
           わあ、おいしそうですね。いただきます。
           Oh, it looks delicious. Thank you!
[Example 2] ♦In the crowded train♦
      A: Yokattara dōzo. (Giving over the seat to B)
           よかったらどうぞ。
           Please have my seat if you like.
      B: Ah, dōmo Arigatōgozaimasu.
           ああ、どうもありがとうございます。
           Oh, thank you very much.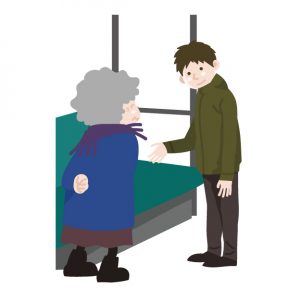 To make your conversation natural and polite,
よかったらどうぞ、つかってください。 (You can use this phrase if you like.)