Hello, all.
Fukuoka prefecture won the second prize in the ranking of ''The year 2022, Favorite places you want to live the best''. Amazingly, popular cities like Osaka, Kyoto, and Hokkaido are not listed before Fukuoka.
Also, Fukuoka city where the prefectural capital is located is ranked as the Japanese best city in another survey. 
The reason for this high popularity came from people's images of Fukuoka – the image of markets and shops surrounded by nature, and delicious foods that are affordable, too.
So today, I introduce the BEST 5 popular places in Fukuoka, I bet you want to visit even once definitely.
These are very famous places for all the Japanese, not only for people in Fukuoka, so I strongly recommend visiting here. Enjoy!
<Fukuoka tower>
Fukuoka Tower is a 234-meter-tall tower located on the shores of Hakata Bay. Proudly, this is the biggest tower on the shores in Japan.
At the top, 360 degrees panoramic view of Fukuoka city will definitely attract you.
Many attractions and restaurants welcome visitors on the 1st floor and 2nd floors of the tower, too. Also, Fukuoka Tower is recognized as a "sacred place for lovers". Because there is an object of heart shape.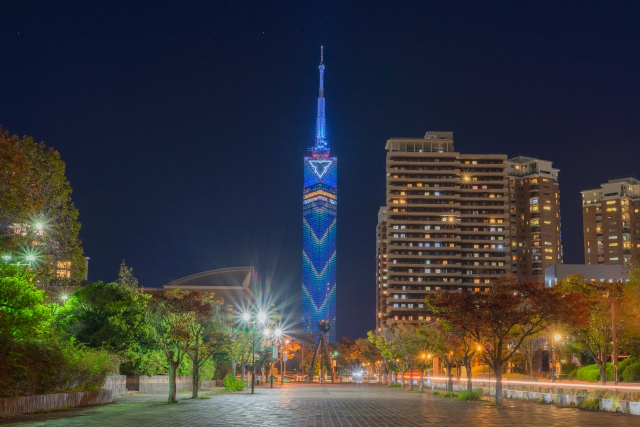 <PayPay Dome>
Paypay dome is a nationwide famous place as the home of the Fukuoka SoftBank HAWKS, a pro baseball team in the Japanese league. Also, top musicians are playing their concerts here too and various events are taking place here. Of course, you can visit anytime even if there are no major events going on. You can't easily waste your time spending your whole day here.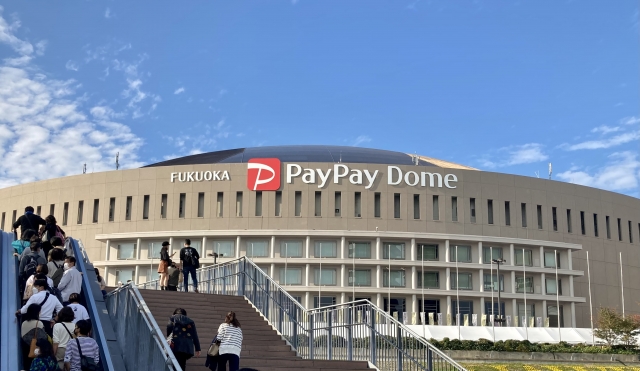 <Canal City Hakata>
Canal City Hakata (キャナルシティ博多) is a large shopping and entertainment complex. It has a shopping mall, theaters, cinemas amusement facilities as well. "Ramen Stadium" is also waiting for your visit. Anyway, you will be astonished by the vivid and colorful design of the building. Also, there is ''Gundam base Fukuoka'' that you must know as one of the famous animations.  People love the accessible location of only a 10-minute walk from Hakata station or Tenjin station.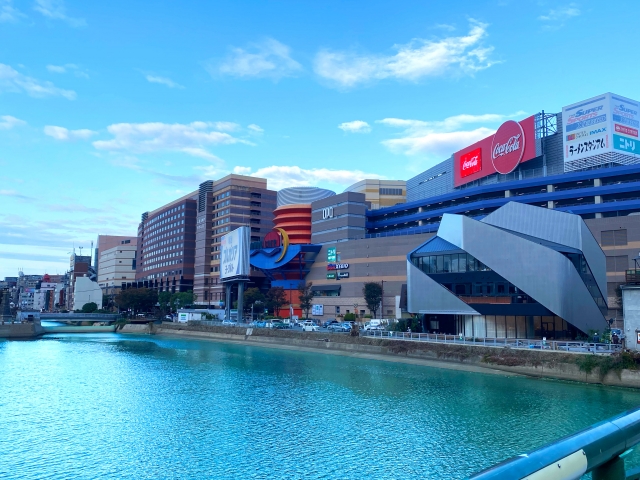 <Hakata station + KITTE HAKATA>
You can say Hakata station is the main entrance to Fukuoka. Look at this illumination, the design is changed every season as much as you can't ignore watching anytime. Also, you can shop and eat in the building next to the station, and this is called ''KITTE HAKATA''. This market building opened in 2016- many customers have been dropping by for an occasional trip to the station since then.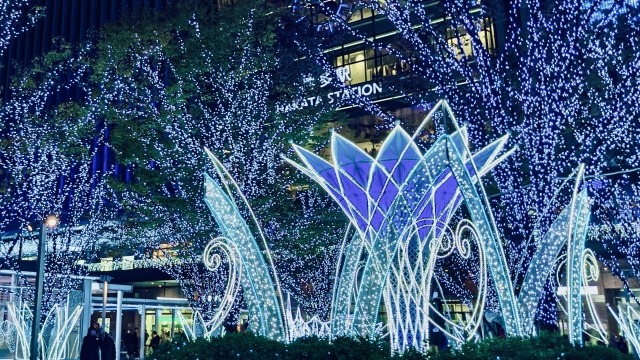 <Dazaifu shrine>
Dazaifu shrine deifies the form of Sugawara no Michizane.
The shrine has nationwide popularity as a god of learning so we don't miss people visiting here to pray every year.
Anyone who wants to see Japanese traditional beauty should go. Let's feel the ancient time.
Also, can you believe there is a tiny amusement park called ''Dazaifu En'' in the area?
We take NILS students to this shrine for a school trip.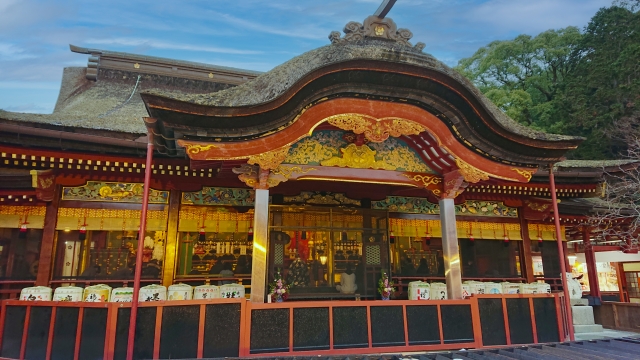 There are lots of other lovely famous sightseeing spots in Fukuoka.
Why don't you learn Japanese in this fascinating city you can't find anywhere!