Hello! I`m Kikuchi, a Japanese teacher at NILS.
 Ogori City, Fukuoka Prefecture, where NILS is located, has many wonderful spots that are not well known.
 Excavation of the ruins has revealed that people have been living in Ogori City for 2 million years. At that time, it was one of the most important regions in Japan. In addition, the Ogori Kanga Ruins, which prospered from the 7th century to the first half of the 8th century, was the site of the county office of "Mihara County, Chikugo Province" at that time, and is believed to have played an important role in supporting Dazaifu. (Note 1)
(Note 1 Source)
 Students came here to learn Japanese and culture, but it would be a waste if I they didn't know about its history! So, we went to the "Kyushu Historical Museum".
 For Vietnamese students who use bicycles as their main means of transportation, buying train tickets can be a daunting task.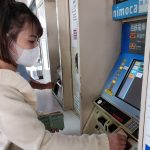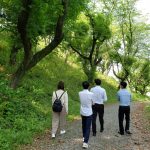 Get off at Mikunigaoka, the third stop from Nishitetsu Ogori Station. If you walk steadily, you will see the building in about 10 minutes. Along the way, there is a promenade through beautiful hills and forests, where you can relax in a forest bath.
 The exhibits in the museum are mainly from the Yayoi period (10th or 5th to 3rd century BC), and Vietnamese people are also interested in the agricultural exhibits.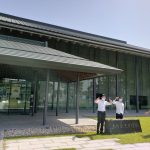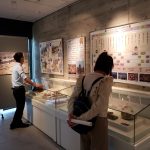 We talked about many things, such as the big similarities between Vietnam and Japan, such as "farming" and "rice farming," and how "おはようございますgood morning" is a greeting that originated from agricultural traditions.
 Every region has its own history, and by looking at that history, you may be able to deeply feel the language and culture you are learning.
 If you come to Ogori, if you come to NILS, let's go together!
*Kyushu Historical Museum website