Hi there, today I would like to introduce some popular spots in Fukuoka.
1.Canal city HAKATA
Located in the heart of the city, this is one of the biggest shopping malls in Fukuoka. You can enjoy shopping, dining, movies, and musicals. The musicals are produced by Shiki Theater Company, which is the most famous theater company in Japan. You can watch the same popular musicals as Broadway except they are in Japanese.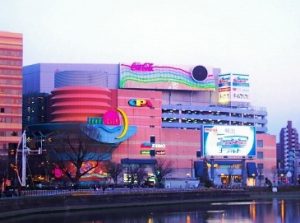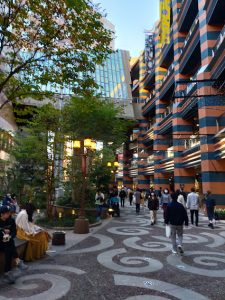 2.Hakata and Nakasu tour boat
After dark, why not take a Nakasu river boat tour from Tenjin which is a convenient spot in the center of the city. You can feel the wind and see the urban district full of neon lights and activities. It only costs 1,000 yen (about US$9) for a 30-minute ride. It's 1500 yen (about US$13) for a 45-minute ride.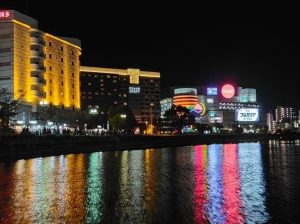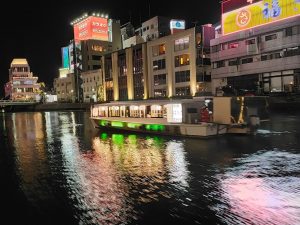 3.Dazaifu Temmangu
If you are willing to go a little farther from the city, you can experience the solemn atmosphere of Dazaifu Temmangu. This shrine is closely associated with learning, and students and people who are about to take exams visit there to pray for academic success as well as to express appreciation for their achievement. A number of non-student tourists also come to the shrine to see the beautiful architecture/natural surroundings and to taste local delicacies. Dazaifu is easily accessible from the city by Nishitetsu Railway  from Tenjin.
*Dazaifu station (photo: left)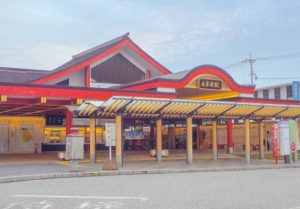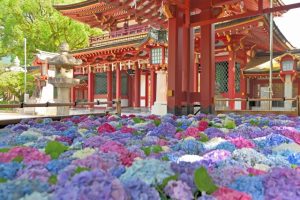 4.Ainoshima
If you love cats, you must visit this island. This is a small island with only 250 residents but became famous as Cat Island. There are almost as many cats as people, and a number of tourists visit the island to see cute cats on a nice break away from the urban noise. To go there, get to Kokura Station first and take a ferry from the port near the station. It takes about 30 minutes from the port to Ainoshima.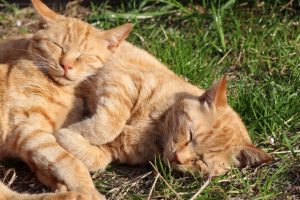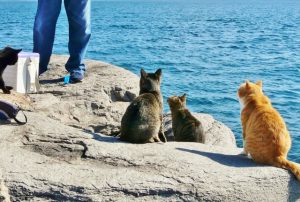 For further information about NILS and NILS Annex, click below!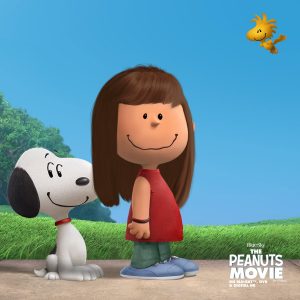 Natsumi