10 students from NIlS Annex went to temple and a community center near the school.
The purpose of the trip was to meet and interact with local residents.
Fortunately, we were blessed with good weather and started walking in a great mood.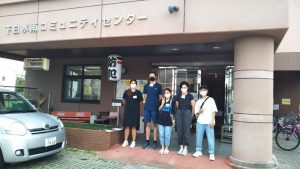 We divided the students in two groups.
One went to Shimoshirouzuminami – a community center just two doors down from the school.
There, we were greeted by Mr.Kusaba, the head of the center, who explained the events and responsibilities of the organization.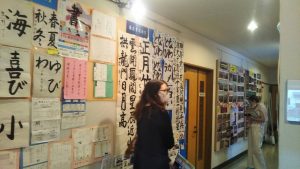 Another group went to a near-by temple called Jounji.
They entered the main hall, put their hands together and prayed.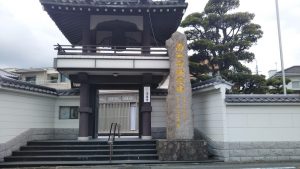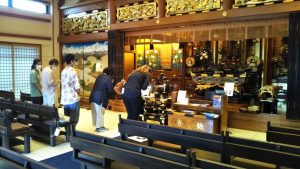 Mr.Gisho Shirayama, the head priest of Jounji, explained Japanese Buddhism.
They learned concepts like Jodo, pure land, and Amidabutsu (Amida Buddha).
Mr. Shirayama assured the students that they are welcome to visit the temple anytime as long as there is no private event going on.
The same group also went to an archaeol ogical site called Hihaizuka Kofun.
Hihaizuka means "a hill where people pray at sunrise and sunset on spring and autumn equinox day." 
It's just 10 minutes on foot from the school. NILS is located in historical Kasuga City where a number of ruins and ancient tombs are found.
I hope you find it interesting to learn about those ancient sites.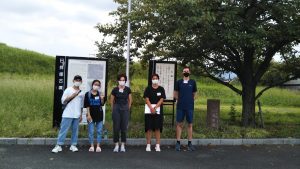 When you all come to Kasuga, Fukuoka, Japan, try to walk around here.
It's soon.