It's getting cooler in Japan as we enter the fall season. What images come to you when you hear the word "autumn"? Japanese people often say "autumn is the season for ….." Let me give you four examples.
(1) Autumn is the season for eating.
There are a number of tasty things in autumn such as sweet potatoes, chestnuts, pears, bonito fish, mackerels, etc. It's so easy to over eat. When asked about autumn, many Japanese people come up with this answer as they look forward to the fall delicacies.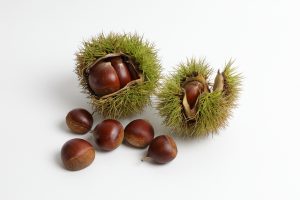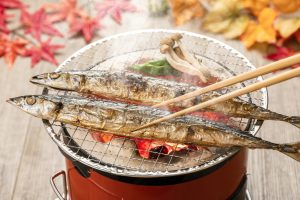 (2) Autumn is the season for sports.
Japanese autumn isn't too hot or too cold and perfect for athletic activities. All over the country, elementary and middle schools hold "Athletic/Field Day". (Some schools hold this event in spring.) There is even a national holiday called "Sports Day" in October. (This holiday was moved to July due to the Olympics.) Wouldn't it be fun to try a new sport?
(3) Autumn is the season for reading.
Autumn is the season for reading because, like for sports, the comfortable weather makes reading enjoyable. There is another reason. In 1947, "Reading Weeks" (10/27 through 11/7) was established to promote peace by encouraging reading. Some say the instituting the "Reading Weeks" popularized reading in the fall. Why don't you forget work or study for a bit and find time to read for fun?
(4) Autumn is for seeing fall foliage.
Lastly, autumn is for enjoying gorgeous sceneries on vibrantly colored trees such as Japanese maple, ginkgo, etc. The best time to see the changing colors depends on the temperature at each location. I recommend you take a trip to see fall foliage in Japan.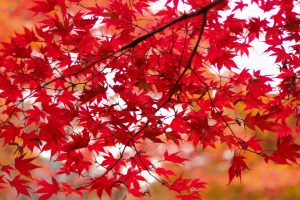 What do you enjoy in autumn in your own country? I hope you get to try various fall activities in Japan.