Student's Interview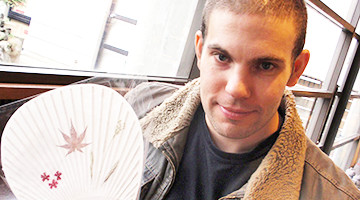 Interviewer

Were the lessons easy to understand?

Marek

The lessons were well done, organized and easy to understand.

Interviewer

Do you think that your Japanese has improved?

Marek

Well, my Japanese is far from good, if definitely improved from the beginning of the month.

Interviewer

If yes, which skills?

Marek

I feel all aspects of my Japanese improved to a degree.

Interviewer

What do you think about our teachers?

Marek

All of teachers were great, they were patient (I needed quality) and thoughtful, very professional

Interviewer

Are you satisfied with the learning environment here at NILS?

Marek

The classrooms were fine. They were plan and clean, not distracting.

Interviewer

Which activity was the best and which one was the worst?

Marek

No activity was bad so I can't list a worst one, but definitely Sumo and Ramen were the best 2.

Interviewer

What other kinds of Activities would you have liked to experience?

Marek

One idea I had which is available in Fukuoka is to try a lesson in Japanese Archery or Fencing. I think many foreign students would enjoy it.
Thank you for a very enjoyable month of study. I will definitely recommend NILS.