Student's Interview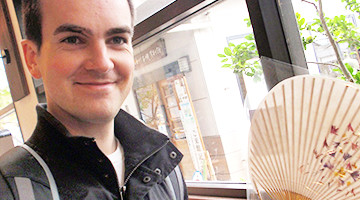 Interviewer

Were the lessons easy to understand?

Maksym

The lessons have a great structure. I liked the way teachers explain new content to the students.

Interviewer

Do you think that your Japanese has improved?

Maksym

Yes, definitely.  I could speak a little Japanese before I came to Japan, but after spending some time in school, everything became more connected.

Interviewer

If yes, which skills?

Maksym

Mostly speaking, but I think vocabulary and writing has improved as well.

Interviewer

What do you think about our teachers?

Maksym

Helpful and kind.  Awesome!

Interviewer

Are you satisfied with the learning environment here at NILS?

Maksym

Clean classrooms and great location.

Interviewer

Which activity was the best?

Maksym

All were equally good.

Interviewer

What other kinds of Activities would you have liked to experience?

Maksym

I think a lot of people would like to experience Japanese Archery.