Student's Interview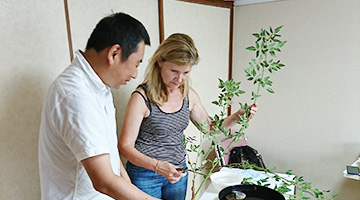 Interviewer

Did NILS help you improve your Japanese?

Chrisitine

Yes, definitely. Listening has improved definitely better, and reading much better.
And also, speaking and writing skills have improved a little more.

Interviewer

How satisfied are you with the school facilities?

Chrisitine

Satisfied. The school facility is very good. And the teachers have always been here to help me a lot when I do not know what to do.

Interviewer

Which NILS activity would you rate the best?

Chrisitine

Almost of all NILS activities were very good. I had a good time in paper making activities. I made a wonderful letter-sized washi by myself. I will give it to my grandchildren for Christmas card. I hope they will like it a lot!
She enjoyed NILS school activities!
■ 卵焼き料理:Japanese traditional Eggroll cocking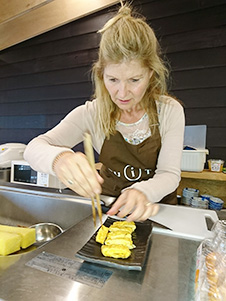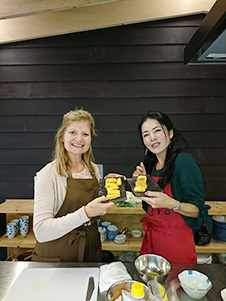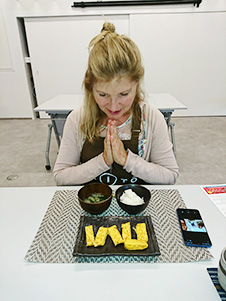 ■ 書道:Calligraphy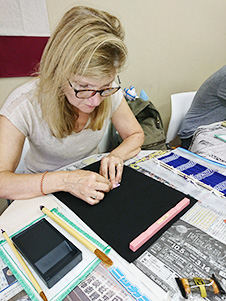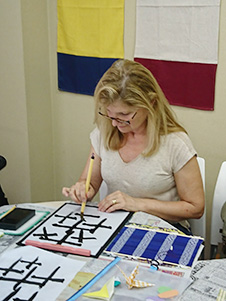 ■ 華道:Japanese flower arrangement