Festivals were cancelled due to COVID19 for the past few years, but they are happening one after another in this year! Here are three especially big festivals in Fukuoka!
(1) Hakata Dontaku(博多どんたく)
(2) Hakata Gion Yamakasa(博多祇園山笠)
(3) Hojoe Hakozakigu(放生会筥崎宮)
When you come to Fukuoka, you will probably have a chance to go to those festivals.
So, for those of you who are new to festivals, here are some general tips on how to enjoy festivals.
First, before going to a festival, put on a yukata. Yukata are available for men and women, as well as for children.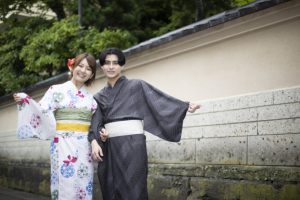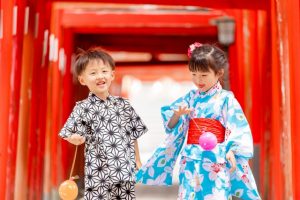 Because festivals commonly take place outdoors, it's a good idea to bring an uchiwa! Uchiwa can be attached to the belt of the yukata.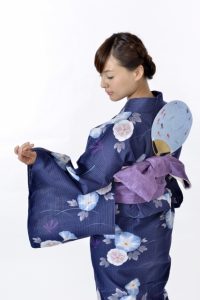 Go to the festival! Each festival has its own famous attractions. Enjoy the big Mikoshi, dances, parades, etc.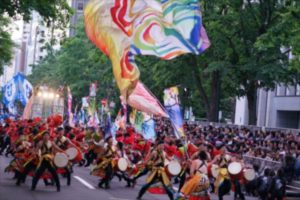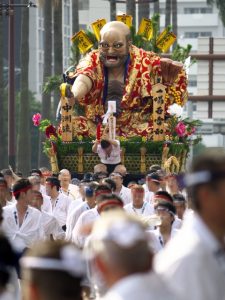 There are many food stalls. Taste the Japanese street food.
I recommend grilled squid, hashimaki, and shaved ice (and many more!). Just be careful not to spill them on your yukata.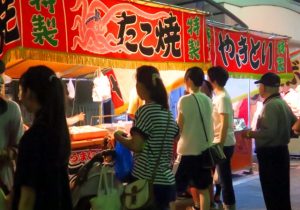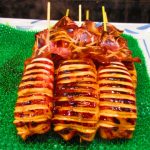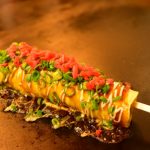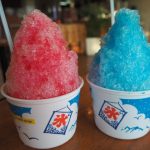 Fireworks are often displayed at the end of the festival.
You will surely see some unique Japanese fireworks, so enjoy them!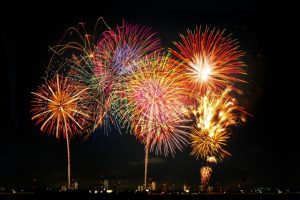 *The trains on the way back to the festival are quite crowded. Get on the train as early as possible.
This is a typical Japanese festival. There are many festivals held in Japan from summer to fall, so be sure to visit one when you come to Japan!
⇓⇓ Do you want to join us? Please click here for details! ⇓⇓
https://www.nilsjapan.com/programs/