A speaking presentation was held last Friday!
Under the COVID-19, our students attended a presentation that observed safety protocols such as wearing masks, protective face sheets and social distancing.
Everybody enjoyed and gave their speech in front of the class.
The theme of the presentation was "Introducing my home country".
Their speech was how beautiful places their countries are, what strong points in their countries, and their favorite foods, their national flags and so on.
Nepali students introduced the city called Pokhara and popular foods there, also a beautiful and famous river.
They recommended that the picture or postcard of the river are one of the best souvenirs in Pokhara city.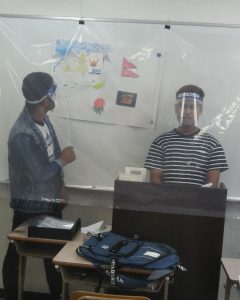 Vietnamese students introduced "Sa Pa" and "Hoang Lien Son Mountains" as beautiful places in Vietnam.
Another pair of Vietnamese students spoke about Dalat which is famous as a strawberry-producing district.
They told us that we should try various kinds of strawberries in Dalat. It sounds super delicious!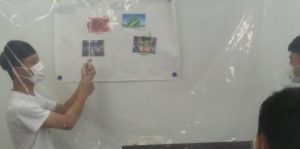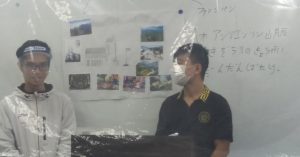 Students have been learning Japanese since April 2019.
They've made great progress in Japanese for the last 18 months through our curriculum and test system. They attended classes every day, followed their assignments given by their teacher.
At every presentation, the student was asked many questions from other students so that the class was so excited and so much fun!