Remember To Renew Your Visa!
This is a really important matter that all current or prospective international students studying or wishing to study in Japan have got to know! A student visa will let you stay in Japan for a period from 3 months, to 4 years and 3 months. The amount of time goes up in increments, like this: 3 months, 6 months, 1 year, 1 year 3 months, 2 years etc.
For language schools, the longest amount will be 1 year 3 months, but the school will extend it when the time comes. The maximum amount of time someone can study at a language school is 2 years. Please note that if you are a student in a Japanese university in Japan, it is highly likely that you may have to renew the visa by yourself.
Anyway, this is on the condition that you're enrolled at a Japanese educational institution. So if you decide school's out, your visa will no longer be valid.]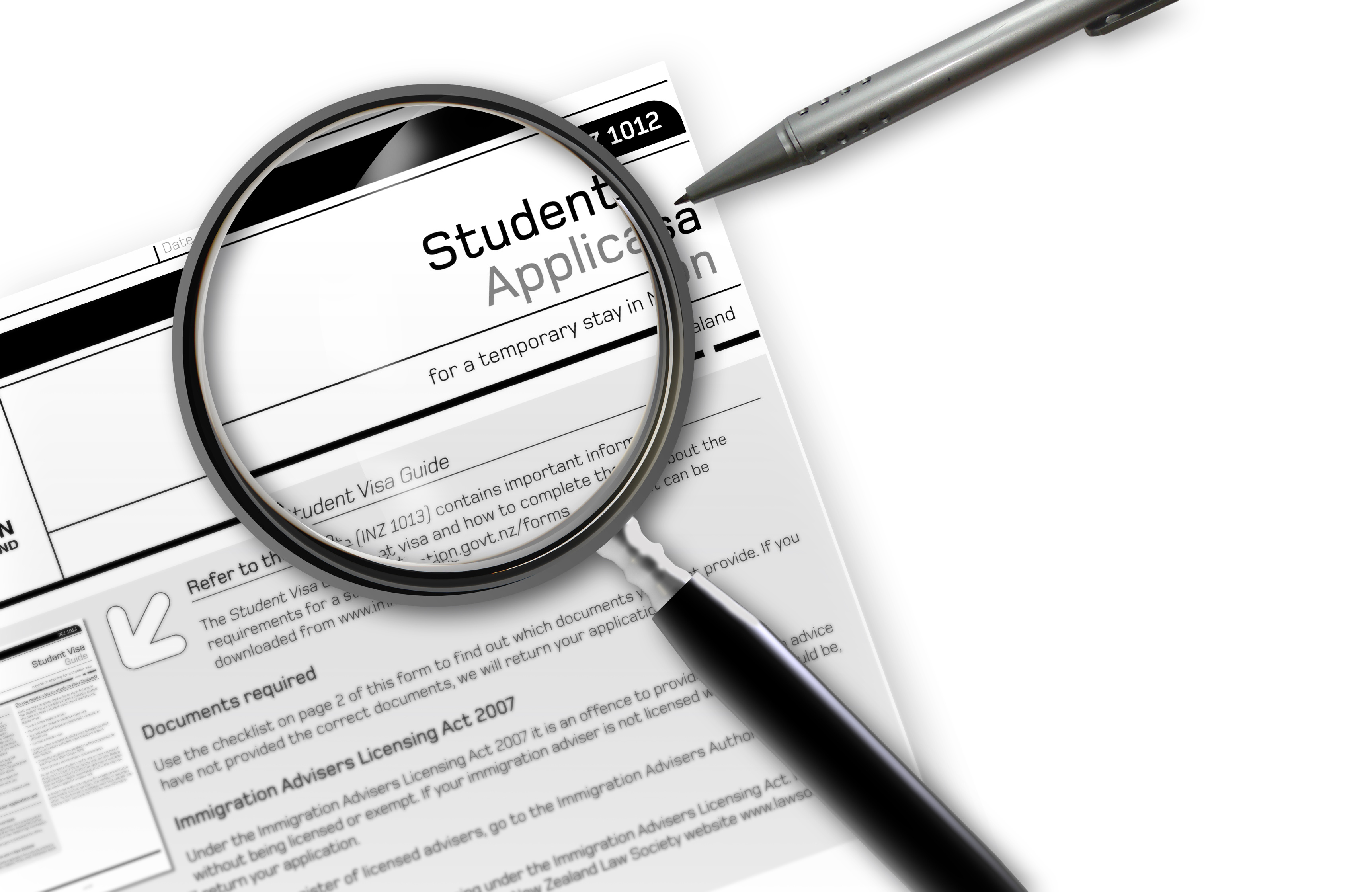 List of Necessary Documents [1st Trip]
Application Form "For applicant" pages should be filled out by the visa holder. "For organisation" pages should be filled out by your contracting organisation or school.
4 cm x 3cm Photograph (which fulfill these requirements) Applicant must be alone and be facing forward without any head covering. Background should be plain with no shadow. Must be sharp and clear. Must have been taken within 3 months prior to submission.
Passport
Alien Registration Card or Resident Card
At the Immigration Office [Part I]
When you arrive at the immigration office, head to the counter and take a number. When your number is called, submit the necessary materials. If you end up missing any documents, the office may allow you to mail it in, but this is not a guarantee. If you submit your paperwork and everything seems to be in order, they will give you a postcard to write your name and address on. They will send this postcard to you once they are ready for you to come back to finish the visa extension process.
Please note that when you submit your documents, only your passport and Alien Registration/Resident Card will be returned to you — the rest will be sent for processing. If you need to make copies, make sure you do so before you go to the immigration office.
Invitation for your Second Trip
About two or three weeks after your first visit, you will receive the aforementioned postcard in the mail. The postcard will state the date by which you need to go back to the immigration office (e.g. 2017年4月30日, April 30, 2017). It is highly recommended you go by this date, but if you absolutely cannot, please call the immigration office to reschedule.
List of Necessary Documents [2nd Trip]Ÿ
Postcard from the immigration office
Passport
Alien Registration Card/Resident Card
¥4,000 Revenue Stamp (収入印紙(しゅうにゅういんし)).
Please note that you will have to get this from the post office and NOT at the Immigration Office.
At the Immigration Office [Part II]
After buying a ¥4,000 revenue stamp at the post office, go to the immigration office and take a number. When your number is called, give them your postcard, passport, and Alien Registration Card/Resident Card. They will give you a paper titled "Certificate for Payment of Fee" (this can also be picked up after your first visit). Place the revenue stamp on this form in the space provided, fill out how much you paid for the stamp (¥4,000), what the payment is for (in this case: "2 Extension of period of stay"), and sign at the bottom.
You will likely have to wait a bit again as they make your new Resident Card. Once it is finished, you will be called to the counter and get your old card, your new card, and your passport.
Congratulations on Your Visa Renewal!
Congratulations! Your visa had been renewed and extended. If you look at your Resident Card, it states how long your renewed visa is and when it expires. Your old card is no longer valid, and a hole should have been drilled into it by the immigration officer. However, be sure to dispose of it securely, as it still contains your personal information!
IMPORTANT NOTE: No new visa stamp will be placed in your passport. Basically, your Resident Card is your visa. They will likely explain this to you again once you've received your new card.