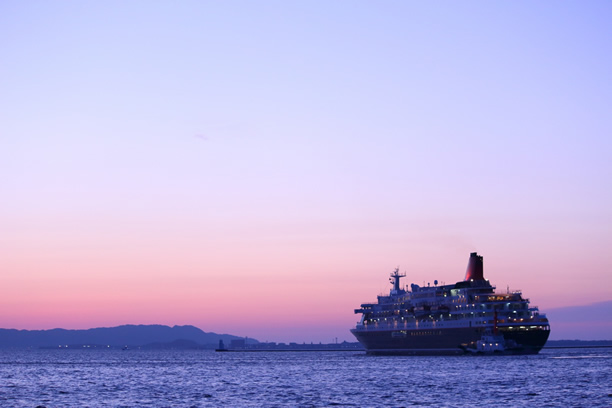 Over 5 Million Foreign Visitors in Kyushu & Okinawa – Fukuoka
The Immigration Bureau of Japan's Fukuoka branch has announced that over 5,529,089 foreigners visited Kyushu and Okinawa in 2016, a 33% increase over the previous year.
A quarter of those came from cruise ship landings which have increased to around 1,840,000, which is 90% of the total cruise ship visitors from around the whole of Japan. The majority of people were from nearby Asian countries with the most visitors coming from Korea at around 1,810,000. Second place was Taiwan with 710,000, followed by China with 440,000, and Hong Kong coming in last with 370,000 visitors (all numbers exclude cruise ship landings).
The busiest point of entry was Fukuoka Airport with 1,630,000, followed by Naha Airport with 1,350,000, Hakata Port with 940,000, ending with Nagasaki Port with 450,000.
Fukuoka Nursing Homes Eye Foreign Workers – Fukuoka
Research conducted by the Kyushu Economic Federation has found that approximately 70% of nursing homes in Fukuoka City need more workers and that 60% of them hope to fill the positions with nurses from other countries. Some nursing homes expressed concern about possible cultural differences and communication problems when hiring foreign nurses.
The data was collected from replies to questionnaires sent to all nursing homes in Fukuoka City. The Japanese government began accepting foreign applicants for the National Nursing Qualification nine years ago with the plan to allow foreign workers to engage in nursing work.
Fukuoka Marathon 2017 – Fukuoka
Applications to participate in the Fukuoka Marathon 2017 will be accepted from Monday, April 17 at 10:00. This year the marathon will be held on Sunday, November 12. The number of runners being accepted this year has been increased to 12,000 which is more than 1,000 compared to last year.
The total includes reserved space for 300 runners from other parts of Asia. Along with the main marathon there will also be a fun run (5.2 km course) open for 2,000 runners.
Cat Shelter & Hostel Opened In Hakata – Fukuoka
A unique new hostel opens today in Hakata that boasts a cat shelter among it amenities. While the cats cannot be brought into the dorm rooms the shelter is open for all guests to enjoy. Room types include a mixed dormitory starting at ¥2,900, a private dorm room at ¥11,200, and a women only dorm at ¥3,000. All dorms rooms include four beds. A private room with a double bed starting at ¥6,000 is also available. Next door to the hostel they also operate a cafe/bar. During the day the Japanese Cafe Sakura will offer lunch sets and Japanese sweets. At night it turns into a Japanese bar boasting a wide selection of sake. Reservations can be made on their website.