Experiencing Winter in Japan as a Foreign Student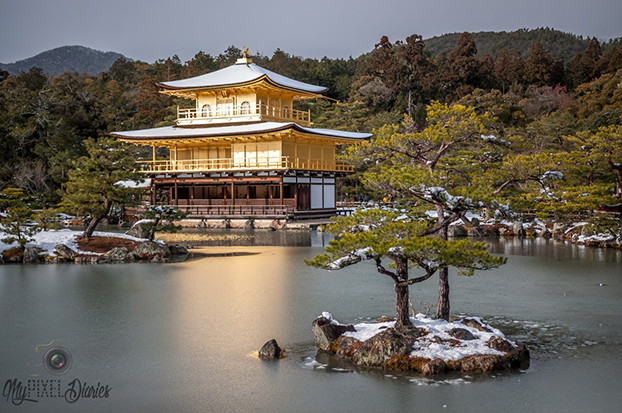 Depending on what part of Japan you are planning to stay in, winter experiences in Japan can be vastly different. Big cities such as Tokyo and Osaka generally experience short winters with cold and sunny days and occasional snowfall. But the further you head into the mountainous regions and Northern parts of Japan such as Hokkaido and Aomori prefecture, the more the temperature starts to drop and the winters are long and bitterly cold with high levels of snowfall for many months of the year.
The large amounts of snow that fall each year makes conditions perfect for skiing, snowboarding, ice skating and the Sapporo Snow Festival in Hokkaido is known worldwide as a sight not to be missed. Various snow and illumination events are held across the country during the winter season creating breath taking views in this winter wonderland which draws just as many tourists as during the warmer months.
But before we start talking about the things that we can enjoy, let us briefly look at how life is like living in Japan during winter.
How Life is Really Like During Winter
It is Freezing Cold, Even In Your Own Apartment
You are in your own, tiny apartment, and you are shivering because it is just too cold. Yes, the heating system in apartments built in Japan is NOT effective. It lacks insulation. Allegedly, Japan resists centralised heating because of earthquakes. Houses are just being rebuilt so often, the theory goes, that it's too expensive to build chimneys, insulation, or heating ducts in those brief moments when the ground stands still. Other than that, there is also the cost factor. Many locals say that central heating installation will require quite a lot of money. Some say that there is not a need for central heating as you may be paying to heat an entire house when you are only actually using one or two rooms.
Electricity Bills Skyrocket
Due to the above reason, your electricity bills hits sky-high for that couple of months, usually in January and February. Well, you do not have any other choice, don't you? How high your electricity bills go – that is up to you of course. As for me, I had to pay almost ¥10,000 once during a bitter, cold winter in Kyoto.
Sleeping Under the Kotatsu
If you have a kotatsu, congratulations! The cutest method of staying warm, the kotatsu is a table with a blanket. You put your legs under the blanket and absorb the warmth generated by the red-hot electric lamp under the table. Sitting under a kotatsu and having that one, comfortable warm spot when the rest of the room is freezing is a wonderful feeling, and the next thing you know is that you have already dozed off.
What to See/Do During Winter?
Ranging from winter activities to capturing photographs of tiny villages clad in a thick coating of snow, there are so many things to see and do in Japan during winter. Below are three of the best things I would recommend you to do during your winter break.
Sapporo Snow Festival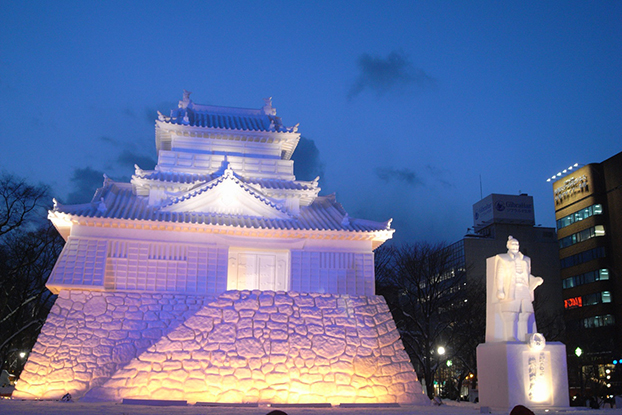 This is undoubtedly the most famous winter festival in all of Japan, and it has lived up to every expectation you could ever imagine year after year. Attracting over 2 million visitors from all over Japan and abroad, snow sculptures and ice sculptures, large and small, line Odori Park for around 1.5 km, and the statues are lit up at night. You will get to see huge and elaborate snow sculptures of everything you could ever think of. There will be a bunch of fun concerts, local foods and treats, and activities. This particular event has been around since the 1950's and isn't stopping any time soon.
Jigokudani Monkey Park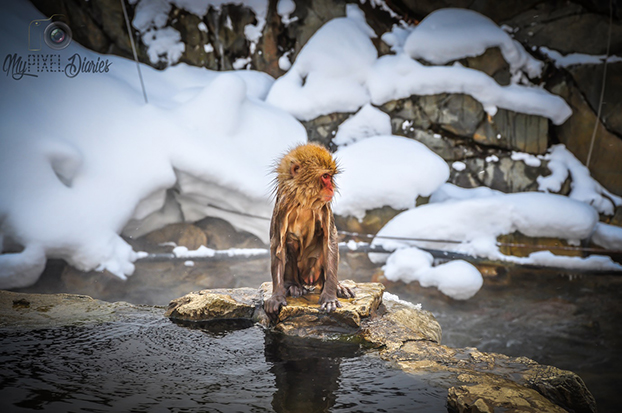 Definitely a must-see, this monkey park is not far from the ski resorts of Hakuba in Nagano Prefecture. It offers visitors the unique experience of seeing wild monkeys bathing in a nature hot spring, or also known as onsen. The park is inhabited by Japanese Macaques, which are also known as Snow Monkeys. These endearing snow monkeys are native to Japan and are nomadic, foraging wherever they like and moving around the forest freely. The park has adopted a policy of feeding them with nutritious pellets in order to keep them coming to the site on a regular basis.
Shirokawago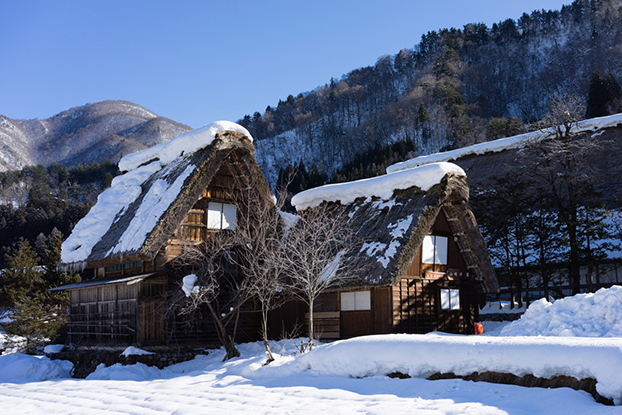 Shirakawa-go is the name for a historic village and living museum that is located in Gifu prefecture on Honshu. The area is famous thanks to its cute and dainty houses that are built in the gassho style that can be translated as 'hands together' as if in prayer, and refers to the shape of the roofs. The slanted design evolved in order to keep the snow off, and as such this is a great place to visit in the winter in Japan, when the area is covered in fluffy snow and ice. It is definitely the perfect place for photographers to take some night shots as the houses will be lit up after sundown.