Located in a quiet residential area of Fukuoka yet being so near the urban center of the city offers all students a perfect setting to study Japanese and experience the rich cultural life in Japan.
Campus
Ogori Campus for Long-Term Course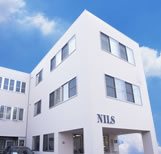 Our students in our Full-time Intensive Programs take classes in our Ogori Campus. We now have 150 students enrolled in these programs. The nearest train station from the Ogori Campus is Ogori Station. It only takes 10 minutes on foot from the campus or 5 minutes by bicycle from the students' dormitory.
The classes start at 8:40 am, Monday through Friday. Most of our students go on to universities, colleges and business schools.
Fukuoka Campus for Short-Term Course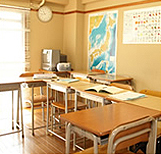 Our Fukuoka Campus is the main campus for students in our Short-Term Program. The campus is located just 10 minutes by subway from Tenjin, the urban center of Fukuoka. Around the campus, there are a number of Japanese restaurants for our students to try ethnic Japanese food. The classes start at 9:00 am. After school, our students often head to Tenjin to go shopping or to engage in a variety of entertainment.