Beginning in October 2015 the 12-digit Social Security and Tax Number (also called Individual Number or "My Number") will be notified to every citizen in Japan by mail (by "notification card"). The information about this new system has been brought up frequently in various media in Japan. Many international students are also rather confused with this new system and would like to know more about it. We here provide guidance especially for mid and long term foreign residents in Japan.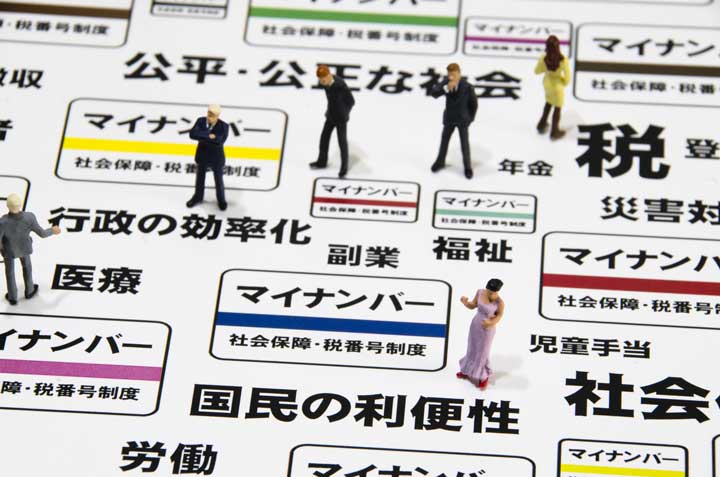 About Foreign Residents
My Number will be notified to all the registered residents who have a resident record at a municipal office. Mid- to long-term foreign residents (foreigners who have the legal status of residing in Japan for more than 3 months under the Immigration Control Act) and Special Permanent Residents are considered registered residents, so as such will also receive their Individual Numbers.
What is My Number System?
My Number System is the nickname of "Social Security and Tax Number System", which provides one unique number (12 digit numerical number) to all registered residents in Japan. The number is able to link and put together personal information dispersed across different multiple agencies under the name of the person it belongs to. Hence the System serves as social infrastructure to improve the efficiency and transparency of the social security and tax systems, brings greater convenience to public services such as on-line application for personal information and various administrative procedures, and aims to create a fair and just society.
About the notification card and Individual Number Card
What is a Notification Card?
A notification card is a document which notifies every resident of their My Number (the Individual Number).
From now on, for foreigners who will enter for a mid- to long-term stay in Japan, My Number (the Individual Number) will be decided on the day or the next day your Basic Resident Registry is made after you submit a Notification of Moving-in at your local municipal office. You can confirm your My Number at the time, but a notification card will also be mailed to you approximately within two weeks.
Your "name," "address," "date of birth," "sex," and "My Number (the Individual Number)," etc., registered in the resident record of your municipality will be noted on the notification card.
Note: A notification card is a document which certifies the Individual Number. Please keep your notification card until you receive the actual Individual Number Card.