Japanese Locals Love Festivals!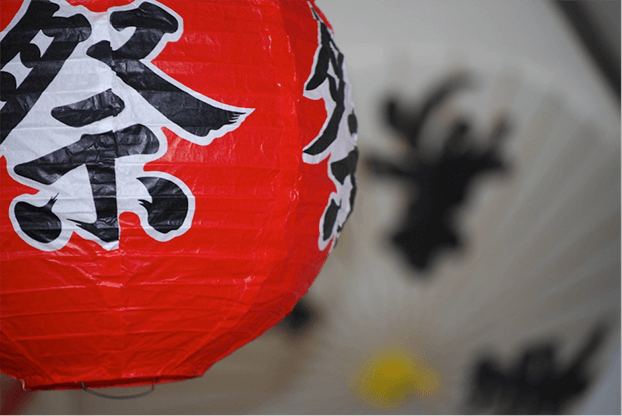 Japan is widely known for having numerous seasonal celebrations which strongly display their culture and tradition passed on from several thousand years ago.
To be honest, there are so many festivals carried out in Japan every year since every single shrine has its respective celebration on its own. Therefore, each and every festival has its own distinct characteristic. Some can be very noisy and full of energy, while some can be very calm and peaceful.
In Fukuoka alone, there are festivals carried out at least once every month throughout the year. Out of the many festivals celebrated here in Fukuoka, these are the three biggest festivals.
Hakata Dontaku Port Festival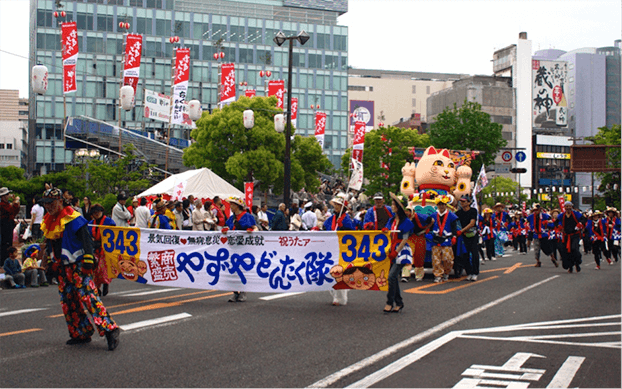 Known as Japan's largest citizens' festival, this massive event takes place in the month of May. The main highlight is the Dontaku parade itself, which is held along Meiji Street, for more than 1000 meters. In the parade, many people dress up in unique costumes while on stages set up around the city, you can see locals clapping shamoji spoons. It is celebrated throughout the city and usually has overwhelming crowds turning up for the parade as well as for the performances which you can witness all around the city. Visitors are also encouraged to join in the fun!
Access
Nearby Tenjin Station, which is on the Fukuoka Municipal Subway Line from Hakata station
Location
In Fukuoka City
Dates
May 3 – May 4
Hakata Gion Yamakasa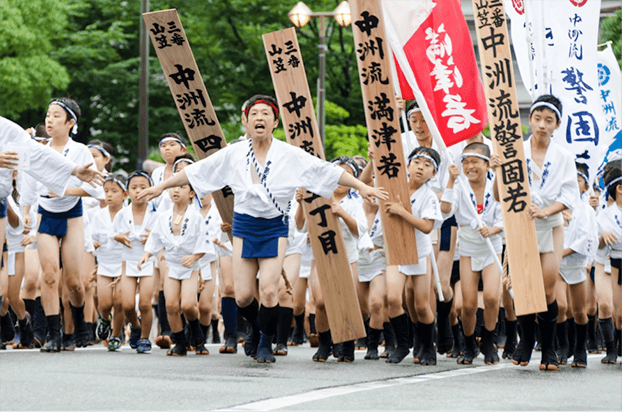 Yamakasa is a rather unique festival where you are able to see half-naked men carrying huge, 1-ton floats around the city while racing through the streets of Hakata as quick as they can. Held in July, this festival is really one-of-a-kind in Japan where it is celebrated to mark the start of summer. It is said that during this festival, the citizens of Hakata are not allowed to eat cucumbers as the pattern of the round cucumber slices resembles the emblem of the festive deity called Gion-sama enshrined in Kushida Shrine.
Access
2 minute walk from the Nishitetsu Bus "Canal City Hakata-mae" bus stop
5 minute walk from "Nakasu Kawabata" or the "Gion" Subway station
Location
Kushida Shrine
Dates
July 1 – July 15
Hojoya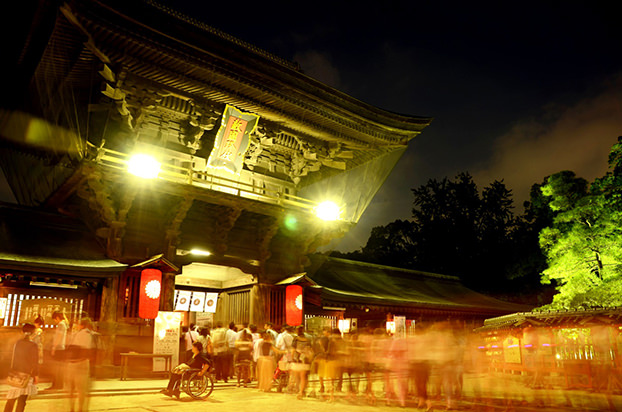 This is a festival which takes place during autumn. Held every September, this event is packed full of vendors near Hakozaki Shrine. It was originally a shrine ritual meant to pay respect to every living creature, and to prohibit killing. However, there are also some locals who pay a visit to the shrine during the Hojoya Festival to show gratitude for a rich autumn harvest as well as to pray for traffic safety and economic wealth.
Access
5 minute walk from Hakozakimiya-mae subway station
Location
Hakozaki Shrine
Dates
September 12 – September 18