Finding Part-Time Work as Study-Abroad Students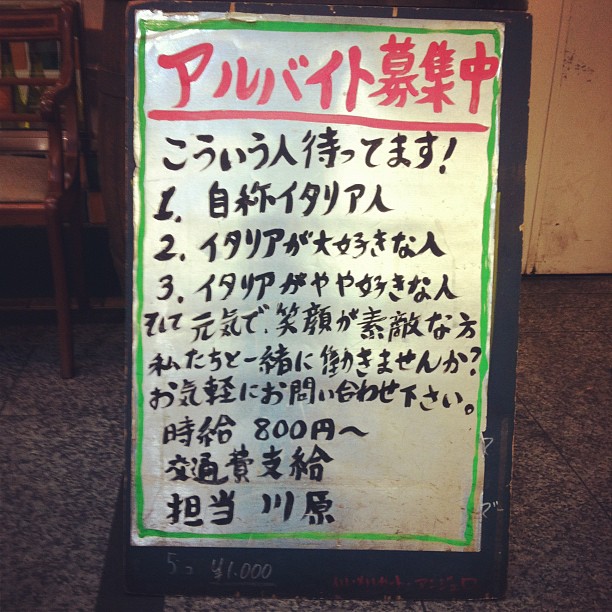 Many international students who have been staying in Japan for several years will agree that the cost of living here is high, especially when it comes to transportation expenses and even food expenses. So naturally, we all look for アルバイト or also known as "arubaito" which means "part-time job".
Most of my friends whom I know who are staying in Japan have or had worked in part-time jobs. There is a wide selection of jobs, ranging from convenience stores to fast-food restaurants and even being an English teacher. Being a waiter/waitress in restaurants and cashier in convenience stores are just some of the most common part-time jobs that you can find here in Japan.
It is said that the minimum wage is around 900 yen per hour, but I have quite a few friends who are working for way less than that. So please check and confirm with your employer regarding the wage that you are going to get.
If you are fluent in the English language, I would highly recommend you to be a private English teacher as the average pay of teaching English privately is 3000 yen per hour, the highest that I know of. To be a private English teacher, you can sign up at websites such as, http://hello-sensei.com/en/sensei. You can also teach other languages but as of now, the most common language to be taught is the English language.
Obtaining a Work Permit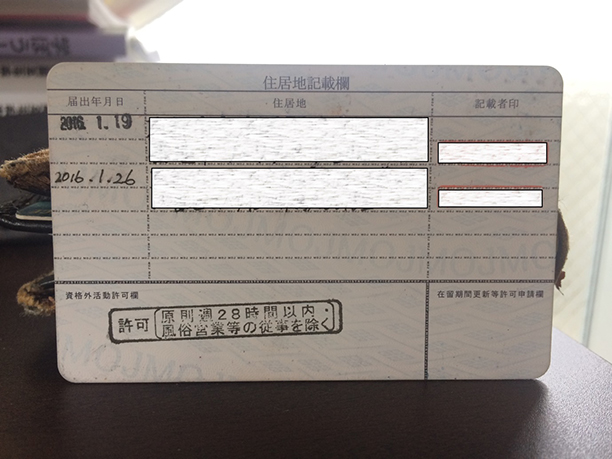 Foreign residents in Japan with a "Student" status of residence must have a Work Permit, called "Permission to Engage in an Activity Other than that Permitted by the Status of Residence Previously Granted," in order to work at a part-time job or engage in most other paid activities.
Recently, an increasing number of international students have been apprehended by police for working without authorisation. You must obtain a work permit and stay within the guidelines outlined in your permit, including the job duties and number of working hours. If you engage in work without the permit, you will be subject to criminal punishment including deportation from Japan.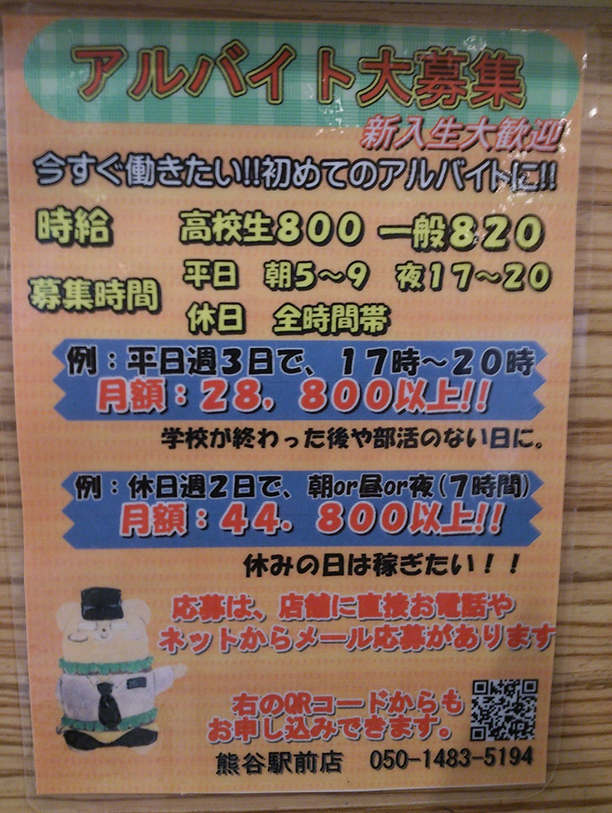 Maximum Number of Hours Permitted for Part-Time Jobs
Up to 28 hours per week (up to 8 hours per day / 40 hours per week during long-term breaks)
How to Apply For a Work Permit?
Documents required for application:

Application for Permission to Engage in Activity Other than that Permitted Under the Status of Residence Previously Granted
Your original passport and your Residence Card or Alien Registration Card

*You can receive the application documents from your respective institution or the immigration office. You can also download them from the immigration office's homepage, http://www.immi-moj.go.jp/english/tetuduki/kanri/shyorui/09.html

Application process

Prepare the documents above and submit them to your local Immigration Office
If the Immigration Office approves your application, a permit sticker will be affixed to your passport, a permit seal will be stamped on your Residence Card, and your passport and Residence Card will be returned to you on the same day.
After you start a part-time job, submit a form outlining your job description to your respective institution.

*You are not permitted to begin work until you receive this official seal.
How to Find Part-Time Work?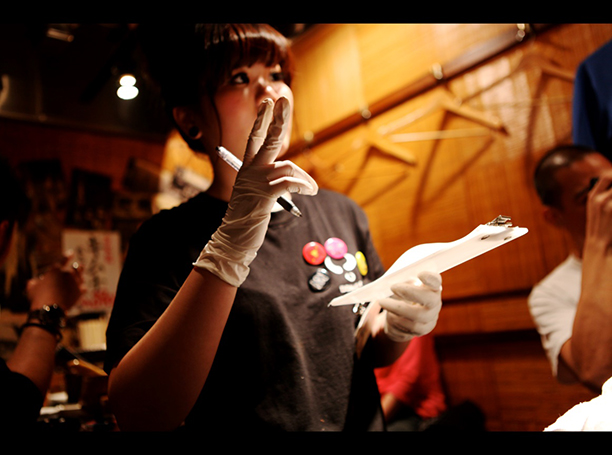 The following resources are available for study-abroad students who are looking for a part-time job:
Student affairs office at universities and schools
Employment magazines and newspaper ads
Job magazines: "TOWNWORK," "an," "DOMO!"
Community papers for foreigners:
"Metropolis" (distributed in Tokyo, Chiba, Kanagawa, Saitama),
"Tokyo Notice Board" (distributed in Tokyo and Kanagawa)
"Kansai Flea Market" (distributed in Kansai area)
Public employment offices (Hello Work)
Circles of friends, classmates, acquaintances, etc.
Bulletin boards at schools
Job information websites