Welcome to Japan!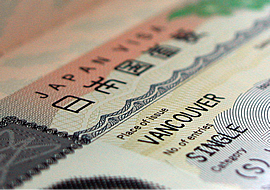 You have arrived in Japan, obtained your student visa (or working holiday visa), and had your apartment rental contract signed. After that, you tell yourself, "Ahh, as expected, coming to live in Japan is so simple and easy".
But, before you know it, you find yourself trying to open a bank account, sign up for health insurance, register your address and so on. This is when you start to feel confused and might also get certain things mixed up as you try to sort your things out in the first few weeks upon arrival.
Well, yes it is true that it is compulsory to do a certain number of things and have it completed within the first few weeks. But don't fret! It is actually pretty simple if you just follow the instructions for the respective procedures. Let's take a look at some important things to do upon arrival in Japan.
Open a Local Bank Account
"Do I Really Need A Japanese Bank Account?"
Some students ask questions such as, "Is it really necessary to open a bank account in Japan?" or "If I need cash, wouldn't it be easy to just withdraw money from ATMs which accept international credit cards?"
Well yes, it is necessary to open a bank account in Japan. You need it if you plan to do part-time work here. It is not a choice for you to decide as it is compulsory. It is also highly recommended to do so, so that you can avoid unnecessary overseas withdrawal fee every single time you attempt to withdraw cash in Japan using your own credit card.
While you are at it, you can inquire for a cash card, if you like. It is free and you will receive it on the day you applied for it.
Seven Bank ATMs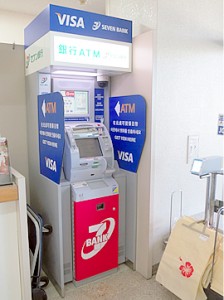 Withdrawing cash using credit cards issued in your country is indeed convenient. If you need cash, just look for the nearest 7-Eleven and there you can utilise the Seven Bank ATMs which are of 24/7 service and offer screens, receipts and voice guidance in 12 different languages (English, Korean, Chinese (Simplified), Chinese (Traditional), Portuguese, Thai, Malay, Indonesian, Vietnamese, French, German and Japanese)!
Avoid Unnecessary Charges When Withdrawing Money
However, you will feel your heart getting stabbed every single time you withdraw your money there, as there are transaction and withdrawal fees and even handling charge, depending on the bank where your card was issued. Therefore, it is best to open a local bank account. But, to do that, you will need to bring a certain set of documents including a personal seal, which brings us to the next point…
Get Yourself a Personal Seal
Inkan & Hanko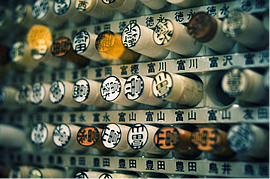 In Japan (and other East Asian countries), you seldom see locals using signatures to acknowledge and sign documents. Instead, they use personal seals, which are called hanko (判子) or inkan(印鑑).
Cost of a Personal Seal
Purchasing a personal seal can cost you from anywhere ¥100 ("off-the-rack" seals) to over ¥10,000. The price also depends on the material used as well as the number of characters and the size. For international students though, paying in the region of ¥3000 ~ ¥5000 for a customised personal seal is pretty normal. Since every seal is unique and is hand-made, it typically takes a few hours for it to be made. In some cases though, it may take a few days.
Sign Up For Health Insurance
National Health Insurance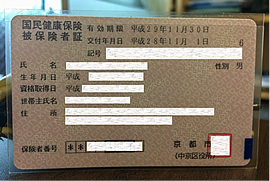 It is obligatory for all international students who will stay in Japan for more than three months to subscribe to the National Health Insurance. With this insurance, you will only have to pay 30% of the medical expenses. In some cases, even universities and language schools help to cover your medical fees to lighten your financial burden. Without the National Health Insurance, a single visit to the doctor may actually cost you an arm and a leg.
To subscribe to the National Health Insurance, it is best to do it while you are there to register your address (moving-in notice). Usually, the staff at the ward office will ask if you have yet to sign up for the health insurance after you are done registering your address. So just tell them that you have yet to do it, and they will gladly direct you to the health insurance booth.
Please note that if you do not enrol in the insurance program shortly after registering your residence, you may be required to pay insurance premiums for the period in which you were not insured.
Cost of Insurance Premiums
Monthly insurance payments vary depending on which cities you live in. But normally, it costs around ¥1000 ~ ¥2000 per month for insurance premiums. Please check with your respective ward office to receive up-to-date information.
Registering Your Home Address
Moving In / Moving Out
Once you have received your residence card at the airport immigration booth, you are to register your residence within 14 days at your respective local ward office. You are required to do this procedure when you have moved in or when you are about to move out. Each ward office functions differently, so it is vital to know what needs to be done specifically so that the process goes smoothly. After you have completed your registration, you will have your address inscribed on the back of your residence card in Japanese.
Personal Seals Are Optional
Do note that personal seals (Inkan/Hanko) are optional during residency registration so you are allowed to just sign the documents.
The contents above are supported by NILS and therefore recommends all future students to adhere to the procedures so as to avoid any unnecessary problems upon arrival in Japan.