If you are interested in enrolling into one of the schools in Japan, be it the language school or university or technical college and so on, you will need to prepare yourself to fill out forms after forms and so much more! Probably one of the required documents that I find unique in Japan is the COE, or also known as the Certificate of Eligibility, and this is something that you will definitely need before coming to Japan. In this article, we will go through the process to obtain the student visa for Japan through Japanese language schools.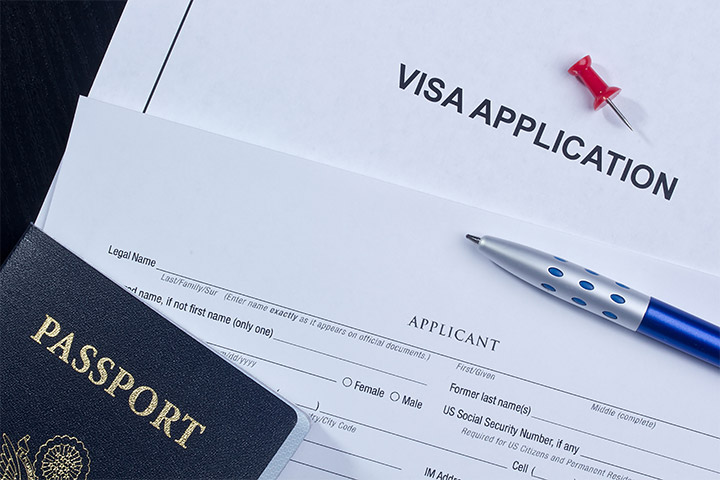 Applying to a Language School
Long-term Japanese language courses that prepare students for higher education start in April for 1 or 2 year courses and October for 1.5 year courses. However, prospective students need to apply well in advance to allow time to apply for a student visa. Technically, there are two application routes.
The education institution at which the student wishes to enrol makes an application to the Japanese Immigration Bureau on behalf of the student for a Certificate of Eligibility, or in short, COE. This COE is required to apply for a student visa at the Japanese Embassy in the student's home country.
The student applies directly to the Japanese Immigration Bureau for the COE once they have gained acceptance to a language school. The COE can only be issued in Japan, so you will need someone in Japan to help you with the process. Once the COE is issued the student goes to the Japanese embassy in their home country and makes an application for a student visa.
There is no advantage to the latter route, which is why all language schools assume that an application for a COE on behalf of the student is part of the enrolment process. Exact dates will differ by school, but here's an idea of how the process for an April school entry might look like.
August-October: Apply to a Language School
The required documentation will be listed on the schools website, but you will certainly be expected to submit proof of previous education (e.g. high school graduation certificates, diplomas, etc.)
November: Notification of Acceptance/Rejection
Schools will automatically make the application for the COE on behalf of successful applicants.
January: Issuance of COE
You will need to prove that you have the financial ability to support yourself during your studies or show that you have a guarantor who will pledge to do so. Requirements as to what constitutes sufficient financial assets differ by country — you should visit the Japanese embassy website of your home country for details. In cases where an amount isn't prescribed it should be at least enough to cover tuition fees and living costs during your stay.
Generally speaking, this requirement is more stringent for students from Southeast Asia, for example, than it is for students from; say South Korea or the United States. For a student applying for a 1-year language course ¥2 million is a guideline amount to cover tuition and living expenses.
February: Apply for a Student Visa at Local Japanese Embassy
Once the COE is issued the student takes it to their local Japanese embassy to apply for a student visa. Remember the COE is just a certificate to tell the embassy that you are eligible to study in Japan. It does not give you permission to enter the country as a student. The issuance of the visa typically takes 3-14 days depending on the embassy.
March: Enroll in the School
The COE is valid for three months. If you do not enter Japan during this period, the COE — along with any visa it supports — will expire and you will need to start the process at the beginning again.
April: Classes Begin
Enjoy your studies!