You love Japan and so, you intend to work in Japan one day. However, you face several obstacles along the way. You may not be able to speak Japanese, or maybe you aren't interested in looking for a job through 就(しゅう)活(かつ), which refers to "job hunting" using the traditional Japanese way, which involves recent graduates participating in career fairs while wearing black suits and attending several interviews for major companies.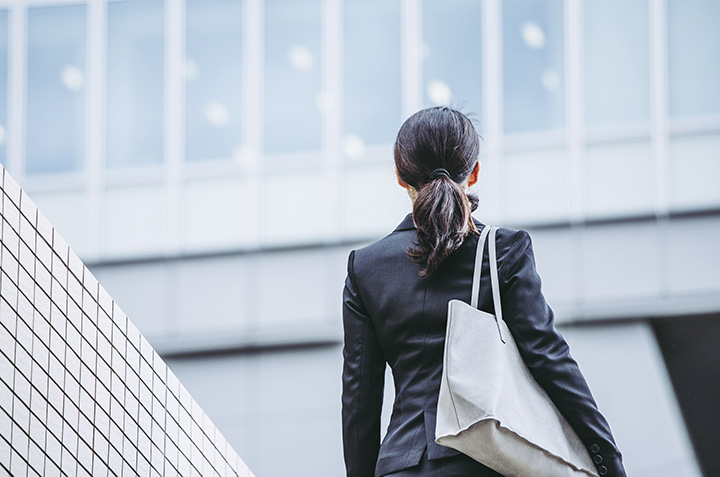 If you don't favour the traditional method, do not fret! There are definitely many other ways to find a job in Japan! The first and most common method is through the use of job search websites. Here, you can find out which Japanese companies are hiring and the types of jobs available in Japan. Some websites also have good information and content about living and working in Japan, in addition to job listings.
To help you get started, we have gathered a list of useful websites for foreigners to find a job in Japan.
1) GaijinPot
This is a website which provides various information to foreigners living in Japan or those who intend to visit or live in Japan. GaijinPot supports foreigners mainly in the following five topics: Find Jobs in Japan, Study in Japan, Live in Japan, Travel in Japan, and Understand Japan.
Therefore, while you are searching for a job, you can also gather information about renting an apartment, schools for learning Japanese, things you need to know for living and working in Japan, and more at GaijinPot. There is also an open forum, where anyone can post an advertisement or ask questions about anything.
2) Daijob
This is one of the largest job search websites for multilinguals. It has been operating since 1998, and it has more than 10,000 job listings. You can search for jobs by category, industry, and language. There is also an advanced search function to narrow down results according to your preferences, such as location, position level, salary, keywords, and so on. You can also search for job advertisements by employer types from a direct employer, recruiter, staffing agency, and employer (undisclosed).
3) Career Cross
This website has more than 5,500 job listings and it was founded in 2000. With this website, you can search by job category, location, train line, language level, keywords, and more. Considering that commuting to work during rush hour is always tiresome, especially in central areas in the big cities, it is useful that this website can search jobs by train line so that you can find a job with minimal cumbersome commuting.
This website has the Japan Salary Guide page for your reference. Average, minimum average and maximum salaries are shown for each job by category. The website also has a list of companies which have job positions available, so if you have any desired companies in mind, it is very handy for finding out if they are hiring.
4) enworld
This is one of the group companies of en Japan Inc., which is one of the largest recruitment and staffing companies in Japan, established in 1999. It has affluent information about the Japanese job market and employment.
This website is for multilingual job seekers, including Japanese people, so some job advertisements aim to hire Japanese people with language skills. However, there are many international and high-salary job listings as well. There are more than 600 job posts and you can search for jobs by location, job category, and keywords. It has job listings for many countries, including Japan.
5) Career Engine
This is another job search website, though it seems relatively small in scale. It has a few hundred job listings. You can search for jobs by industry, location, full- or part-time, language level, and keywords. It also has a listing of direct hire jobs and companies that don't involve a third party—such as recruiters—and you can directly communicate with the company that posted the job advertisement.
6) Jobs in Japan
This one was established by an American who has been living in Japan since 1998. It has around 200 job listings. You can search for jobs by industry, job category, job type, location, language level, employer type, keywords, and more.
This website is useful in that you can also search by the availability of work visa sponsorship if you need a visa to work. The website has a blog with articles about Job Seeker Advice and Living in Japan Guide. The website itself does not have abundant job postings but is still helpful because it is for foreigners in Japan, and made by a foreigner who lives and works in Japan.
7) JapanCareer
This is a consulting and support company specialized in employment for foreigners in Japan. It offers employment support for students/entry-level workers and mid-career workers, as well as employers, to promote the employment of foreigners. You can search for jobs from the website, but it's also wise to register with them and get career counselling for free, as well as full support for employment.
8) Tokyo Employment Service Centre for Foreigners
This is a public employment support office specialising in providing job counselling and placement services for foreign students who have student visas, and foreigners who are specialists or technical experts with a corresponding status/visa who live in Japan and seek employment.
The centre is run by the Government of Japan. If you have a valid visa to stay and work in Japan, it can help in many ways. It offers job career counselling, job matching, seminars for how to get a job (writing a CV, tips, and practice for an interview, etc.), internship opportunities, Japanese classes, and so on.