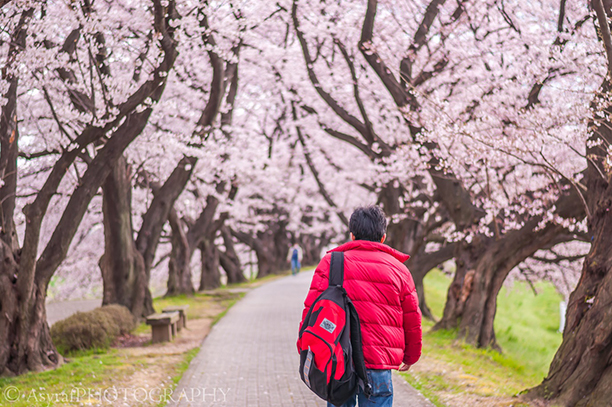 As the plum blossom viewing season comes to an end, another flower viewing season starts. Yes, that's right. It is the cherry blossom season. By now, it looks like the cherry blossom viewing (or also known as "hanami") season has arrived to many areas in the southern part of Japan, which includes Fukuoka.
This means that sooner or later, most of the top hanami spots which are located all around Japan would welcome sakura flowers. In Japan, the cherry blossom viewing season for 2017 goes northward (Hokkaido) from the lower elevation (Okinawa). Every year, Japan's first cherry blossoms appear in Okinawa, which is located in southern Japan, which then move northwards to Hokkaido by early May.
What Does Hanami Mean?
So for just a few weeks (usually lasts for only a couple of weeks) every spring, Japan celebrates an annual ritual known as "hanami". Theoretically, it's a simple pleasure, that is to say, stopping to view and appreciate the lovely spring blossoms ― most commonly cherry trees.
However, the truth is that it is a tremendously symbolic and much-loved source of national pride of Japan. This is also the perfect opportunity to recognise and reflect on the beauty of nature while welcoming the new season.
What Do Locals Do During Hanami?
During hanami, people often gather and sit under the trees, laying floor mats, bringing food, drinks and occasionally music with them. This being Japan, everything is perfectly organized ― and left spotlessly clean.
To All Study Abroad Students in Japan, Rejoice!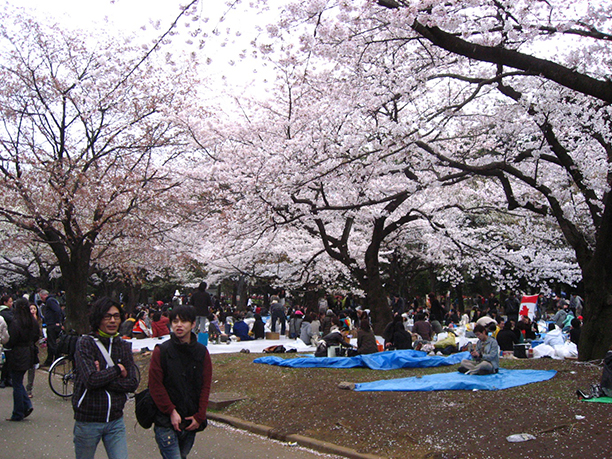 If you are staying in Japan to study, you can consider yourself very lucky. Imagine yourself experiencing the cherry blossom season. You head out into the local parks and gardens, bringing a selection of picnic food and drinks and even joining the locals for hanami. It is during this period that the Japanese are at their most relaxed, and all public places take on a party-like atmosphere.
Typical hanami spots include city parks, landscape gardens, castle grounds and along riverbanks, and you will easily find these spots full of people, visitors and locals alike, throughout the sakura season. As mentioned above, the blossom usually only hangs around for a couple of weeks.
However, do note that sometimes it may last for less than two weeks if there is heavy rain or strong winds. So you only have a brief window in which to enjoy the trees in full bloom. Hanami can be conducted in the daytime sun or in the evening. Both are lovely, but we particularly enjoy the blossoms at dusk when lanterns hang in the trees, turning the canopy a glowing pink. You might also be lucky enough to spot a geisha or two entertaining clients under the trees!
When Will the Cherry Blossoms Reach Full Bloom in Fukuoka?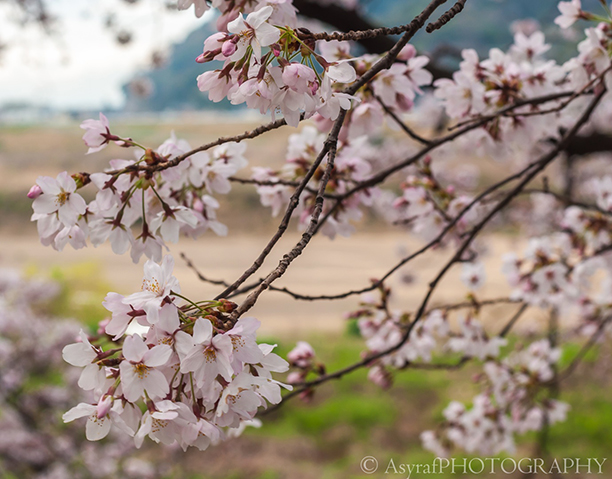 According to the Japan Weather Association, the estimated opening of the blossoms is on the 22nd of March while it will be on full bloom from 30th of March till the 7th of April.
Recommended Cherry Blossom Spots in Fukuoka
Atago Shrine
Tenmangu Shrine is located about 250 meters from Dazaifu station, and the entire length of the approach is lined with shops that cater to the shrine's visitors. There are about 6,000 fragrant plum blossoms of various types.
Maizuru Park
The Fukuoka Castle Sakura Festival runs from the 25th of March to the 3rd of April. During this period, about 1000 cherry trees and castle walls are lit up from 6pm – 10pm (25th of March: 7pm onwards). 1000 cherry blossom trees are lit up and cast a pink glow over the nearby castle ruins. The festival feeling is enhanced by the food stalls which line the park, an event which attracts visitors from nearby regions.
Nishi Park
Nishi Park is one of Japan's 100 best cherry blossom spots. Over a thousand cherry trees are located on the hillside park, which is also the site of Terumo Shrine, the family shrine of Fukuoka's former feudal lords. The park provides green space for picnics.